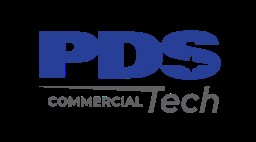 Job Information
PDS Tech Inc

Quality Engineer

in

Ridgeville

,

South Carolina
PDS Tech is currently recruiting for a Quality Engineer in Ridgeville, SC!
Achieve quality targets for the plant by providing technical quality leadership and support to operational areas, suppliers, engineering and customers, and focuses on the evaluation and troubleshooting die cast, machined and assembled parts.
Quality Engineer supports Manufacturing Operations with Quality problem resolution.

Leads quality activities during process/product/supplier/new product development process.

Participates in the customer problem solving process including APQP/QRQC meetings and completion of the CAR reports.

Oversees the Quality and Chemistry labs. Supervises Quality Reporting of Internal Quality metrics and employee training.

Oversees Supplier quality issues and resolution. Supervise salaried non-exempt and Hourly non-exempt team members.

Internal Reject PPM, Process Scrap, Open/closed corrective actions, Rework time, 8D completion status. Communicates the results of quality performance to the supported workforce. Provides routine report on quality performance and problem solving activities to the management team. Review and approve all MFG Change Communications. Monitors the product and process quality characteristics during manufacture, assembly and test to assure quality performance and control. Conducts process audits, product evaluations and intensive inspection to assure compliance to quality plans and expected results. Performs SPC analysis to verify ongoing process capability and stability. Applies SPC to predict changes and reacts before quality is affected. Participate in daily Cabbage Patch for NCM.

Conducts quality planning activities such as PFMEA, measurement systems, inspection & test plans, process controls, control plans, standard work development, and product and process qualification plans.

Leads the documentation, disposition, root cause and corrective action activities for internal quality issues and customer complaints. Is the authority in 8D/Six-sigma problem solving practices. Analyze scrap and determine reason or root cause of problem. ISO/IATF Compliance and Finding resolution.

Continuous Improvement, Safety, Environmental, assist design in the process of design for quality & manufacturing, maintains relationships within the product teams, functional areas, suppliers and customers to secure appropriate support and buy-in for success. Leads product testing validation to established processes and procedures. Recommends, implements and approves new products/processes for quality.

Deploy and maintain the Quality Foundation and required ISO quality standards within operations and audit to help maintain compliance. Trains factory employees, as necessary, in quality practices and techniques.

Works with suppliers to implement corrective actions, process/product changes and improve part/process capability.

Stop any line that may be considered unsafe or potentially unsafe.

Stop any line that may be producing suspect or defective material.

Stop any line that may be performing outside established policies, procedures or work instructions.

Approve hourly employee timecards/time off

Bills pertaining to R&M expense
Minimum Qualifications:
Associates degree in engineering. Preferably in Metallurgy or Technical

Minimum 5 years work experience in quality (foundry) supervising hourly team members, CNC machining and CMM/test equipment

Ability to deal effectively with statutory authorities.

Knowledge in AIAG Core Tools, statistical methods 8D problem solving and SPC.

Must be at least 18 years old.

Strong attention to details.

Excellent interpersonal skills.

Ability to work in a team environment.

Ability to perform the essential functions of the job such as lifting and moving up to 50 lbs., standing for extended periods, bending, squatting or kneeling. · Availability to work any shift.

Ability to pass a pre-employment drug screen, physical and background check.
Please note this job description is not designed to cover or contain a comprehensive listing of activities, duties or responsibilities that are required of the employee for this job. Duties, responsibilities and activities may change at any time with or without notice.
All qualified applicants will receive consideration for employment without regard to race, color, sex, sexual orientation, gender identity, religion, national origin, disability, veteran status, age, marital status, pregnancy, genetic information, or other legally protected status.