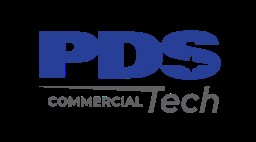 Job Information
PDS Tech Inc

Stockroom Clerk

in

Ridgeville

,

South Carolina
PDS Tech is currently recruiting for a Stockroom Clerk in Ridgeville, SC!
Must be familiar with tools and consumables. Have the ability to hand out and receive both tools and welding wire. Knowledgeable in repairing tools. Ability to order consumables and tools and to maintain a log of distribution.
Stores, removes, loads and unloads all types of materials from storage bins, pallets and vehicles that can't be handled by material handling devices.

Operates manual or mechanical devices and stocks inventory shelves.

Reads production schedule, customer order, work order, shipping order or requisitions to determine items to be moved, gathered or distributed.

Assorts and places materials or items on racks, shelves or bins according to predetermined sequences such as size type, style, or color.

Moves materials and supplies from warehouse and prepares for delivery.

Fills requisition, work orders or request for materials, tools or stock items.

Records material items received or distributed.

May maintain inventory records.

Perform routine housekeeping task to maintain work area.

Follows all hazardous waste handling guidelines.

Responsible for observing and complying with all safety and project rules, including wearing required personal safety equipment. Performs other duties as required.

Ensure the safety of all personnel working in the Shop & Toolroom (STR)

Participate in Job Hazard Analysis Process

Work in a safe, quality, and efficient manner via the Work Order system.

Ship and Receive items in conjunction with Company's Shipping/Receiving Procedure

Help Expedite shipments of tools and materials to the jobsite

Know how, and be able to, inspect and repair tools and Toolroom equipment

Know how, and be able to, inventory and restock tool trailers and gang boxes

Organize and complete documentation on Inspections and Maintenance of Tools and Equipment

Help issue, receive, and monitor tools and consumables

Help organize and keep clean the Toolroom work area, Hoses area and Cage area.

Assist STR Lead personnel in the completion of Work Orders, specifically, but not necessarily associated with the Toolroom

Provide suggested improvements to Company Policies and Procedure

Report any broken or damaged tools immediately so the repairs can be made in a timely manner.

Must have capability to keep an annual log of all the inspections that are required by Sundaram Clayton as well as OSHA mandates.

Choker / Chain-Falls / Com-a-longs Inspection

Safety Harness Inspection, Oxy/ Acetylene Hoses and Gauges

Portable Ladder Inspection

Electrical Power Tools inspection

Non-Powered Hand Tool Inspection

Wire Rope Inspection

Plate Clamp inspection

Fall Protection Equipment Inspection
Minimum Qualifications
High school diploma or GED required.

Must be at least 18 years old.

Strong attention to details.

Excellent interpersonal skills.

Ability to work in a team environment.

Ability to perform the essential functions of the job such as lifting and moving up to 50 lbs., standing for extended periods, bending, squatting or kneeling. · Availability to work any shift.

Work within precise limits or standards of accuracy.

Plan work and select proper tools.

Compare and see differences in the size, shape and form of lines, figures and objects.

Visualize objects in three dimensions from plans and drawings.

Make decisions based on measurable criteria.
All qualified applicants will receive consideration for employment without regard to race, color, sex, sexual orientation, gender identity, religion, national origin, disability, veteran status, age, marital status, pregnancy, genetic information, or other legally protected status.