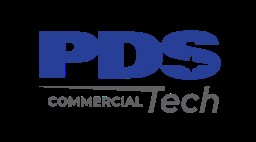 Job Information
PDS Tech Inc

Design and Analysis Engineer 5

in

Saint Louis

,

Missouri
PDS Tech, Inc. is seeking a Electronic Systems Design and Analysis Engineer in Berkeley, MO.
This position requires an active U.S. Secret Security Clearance (U.S. Citizenship Required).
Description:
Exciting opportunity for a Senior Open Systems Architect (Level 5) for a Proprietary program in St Louis, MO.

While the specific details of this program cannot be disclosed in this forum, we are developing a variety of avionics and sensor components in support of this program specifically, supporting open architecture design constructs, and multi-use across our programs.

We work in a casual but professional environment with multi-disciplined teams of engineers that take pride in developing, integrating, testing and delivering innovative solutions. There is long-term potential for career growth into technical leadership or management positions and we value the curiosity, tenacity and imagination our engineers bring to our teams each day.
In general, here are some of the key components this position will be supporting and related experiences required:
MS Model Based Systems Engineering (MBSE) implementation for MS and platform development

MS hardware and software architecture design and development

Design and implementation of open architecture standards, most significantly Open Mission Systems (OMS), but including other open standards (SPEAD, MOSA, CONCERTO, FACE, SOSA, etc) and interfaces (VITA, UCI, etc)

Development and execution of trade studies to evaluate different open architecture designs and their effect on system functions and capabilities

Design and integration of supplier sensors and MS components

Lead a team to technical consensus on trade studies and performance analysis

Evaluate and design high speed data networks, primarily 40Gb Ethernet and 100Gb InifiniBand

Experience with sensor and aperture hardware and software integration

Experience with the design and construct of multi-functional digital and RF apertures

Experience with Commercial off the shelf (COTS) processor hardware and software layers (GPP, GPU, VPX, PPC, etc)

Experience with design and implementation of sensor resource management software and algorithms

Familiarity with Multi-Level Security design options and associated hardware and software is a plus
Export Control:
This position requires an active U.S. Secret Security Clearance (U.S. Citizenship Required). (A U.S. Security Clearance that has been active in the past 24 months is considered active)
Basic Qualifications (Required Skills/Experience):
Currently possess a Bachelor's, Master's or Doctorate of Science degree from an accredited course of study, in engineering, computer science, mathematics, physics or chemistry
Preferred Qualifications (Desired Skills/Experience):
Experience with customer open systems architecture (OSA) requirements and similar experience with emerging software assurance and anti-tamper requirements and solutions

Experience in technical leadership

Masters Degree in Engineering

Experience in an avionics, electrical, and/or a mission systems role
Typical Education/Experience:
Education/experience typically acquired through advanced technical education from an accredited course of study in engineering, computer science, mathematics, physics or chemistry (e.g. Bachelor) and typically 14 or more years' related work experience or an equivalent combination of technical education and experience (e.g. PhD+9 years' related work experience, Master+12 years' related work experience). In the USA, ABET accreditation is the preferred, although not required, accreditation standard.
All qualified applicants will receive consideration for employment without regard to race, color, sex, sexual orientation, gender identity, religion, national origin, disability, veteran status, age, marital status, pregnancy, genetic information, or other legally protected status.