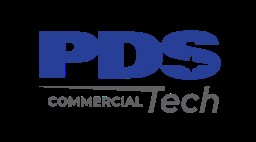 Job Information
PDS Tech Inc

Digital Strategy and Content Specialist

in

Saint Louis

,

Missouri
PDS Technical is currently sourcing for a Digital Strategy & Content Specialist
This role is part of the internal Digital/Social Activation Team at Nestle Purina, TheFeed. Working as an extension of the brand/consumer business unit, the Digital Strategy & Content Specialist will be responsible for developing, accelerating and activating our digital/social strategy across several consumer contact points, including social media, CRM/email, digital products & personalized content communications. This includes working with internal and external partners to recommend key strategies and tests for critical areas that can impact the business via measurable sales, equity, or ROI.
This role requires a high level of creativity, attention-to-detail, and project management skills, with an entrepreneurial spirit to pioneer new courses and impact to the company. They will have strong content development ability and strategic mindset as they bring their brand story to life through compelling content and interactive experiences that result in impactful consumer experiences.
PRIMARY RESPONSIBILITIES:
Strategy & Content for Best Practice Activation & Acceleration:
o Research, brainstorm and propose digital/social strategy solutions to assigned brand/consumer initiatives, including collaboration with internal + external data, partners, key stakeholders on plan.
o Drives growth of equity, sales, ROI, and productivity savings through the implementation of digital/social business initiatives.
o Create, manage, and deliver exceptional social/digital content and strategic activation recommendations on assigned brand channels/contact points, working with partners.
o Influence partners internally/externally to apply data-driven Best Practice to digital/social activations and maximize resources.
o Edit, proofread, and improve content based on data.
o Share/Publish content with media/analytic partners for launch and tracking.
o Proactively offer creative ideas and solutions on the latest insights from digital/social to Consumer Business Unit partners to help improve results.
o Work with analytic & expert partners to optimize brand social activations to deliver more impact.
o Work directly with media experts + channels on delivering content that maximizes impact with efficient non-working resources.
Strategy & Content for Next Practice Testing & Innovation:
o Stay on top of the latest data-driven insights in specific social/digital areas to pioneer new areas to impact the business measurably.
o Collaborate with Digital/Social Centers of Excellence and other internal experts on quickly testing Next Practice with an emphasis on speed to market and efficiencies.
Grow The Model Through Deep Expertise:
o Champion deep content expertise in assigned digital/social area for continuous improvement and reference within TheFeed.
o Continues to build knowledge of the organization, processes, and consumers.
BASIC QUALIFICATIONS (Minimum):
Education: Bachelor's Degree in communications/marketing/advertising/journalism preferred.
Experience (Years/Type): 3 or more years of experience developing great digital content for social media, CRM/email, digital products (apps), and personalized content preferred.
Spanish-speaking ability is preferred, but not required.
Must be able to provide a minimum of 5 sample content submissions from portfolio for review.
Additional qualifications:
o Experience successfully managing multiple projects simultaneously, collaboration and working successfully with multiple stakeholders and teams.
o Ability to work in a fast-paced environment with excellent interpersonal skills.
o Knowledge of social media best practices, platforms, and trends.
o Strategic mindset.
o A committed consumer advocate who is focused on optimizing our consumer experience with our brands.
o Motivated to be resourceful, innovative, and entrepreneurial.
o Detail oriented and committed to producing well-written and engaging content.
o Passionate about digital/social marketing, data, and technology.
o Adaptable, and committed to always improving.
o A highly effective communicator in both written and verbal expressions.
o A collaborator who enjoys being part of a team.
o Passion for optimizing CX + UX in any digital/social activations.
All qualified applicants will receive consideration for employment without regard to race, color, sex, sexual orientation, gender identity, religion, national origin, disability, veteran status, age, marital status, pregnancy, genetic information, or other legally protected status.