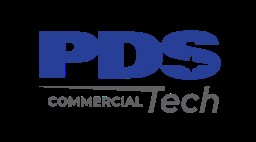 Job Information
PDS Tech Inc

Industrial Engineer 5

in

Saint Louis

,

Missouri
PDS Tech, Inc. is seeking an Industrial Engineer in Berkeley, MO.
JOB DESCRIPTION:
Oversees the development and application of Industrial Engineering concepts, techniques, analysis and decision tools to promote and implement changes in manufacturing, engineering and service operations.

Applies advanced engineering principles in the development of models, data bases and spreadsheets to solve complex problems and provide consultation to senior leadership in order to guide the decision making process.

Oversees the development of industrial engineering techniques and concepts to be used by product and process design teams throughout all phases of product lifecycle, resulting in a robust product design and work statement that meets program requirements.

Researches, designs, develops, improves, and implements processes to enhance schedule performance, lower cost, and improve quality, through the application of Lean and other Industrial Engineering concepts for large scale systems integration and asset utilization.

Manages, defines, negotiates, and controls the scope, cost, and timing of projects, and performs risk analysis using project management tools (e.g., work break-down structure, precedence network, resource allocation).

Ensure project is completed within budget and on schedule.

Develops new engineering methods (e.g., mathematical models, simulation, statistics) to define optimal process designs and efficient utilization of resources (e.g., facilities, personnel, materials, equipment) in the creation and validation of products.

Develops new concepts for use in analyzing and designing value stream improvements, including capability, capacity (e.g., make/buy, supplier selection, risk analysis, supplier performance), throughput, work flow and logistics (e.g., critical path, lead-time, transportation, factory layout).
Basic Qualifications (Required Skills & Experience):
•Bachelor's, Master's or Doctorate of Science degree from an accredited course of study, in engineering, computer science, mathematics, physics or chemistry
•14+ years practical experience of Industrial Engineering in a manufacturing environment across multiple programs/platforms.
•Experience working with the following software and database technologies is required: (Microsoft Office Outlook, Word, Excel, Power Point and Project.)
•Excellent written and verbal communication skills.
Preferred Qualifications (Desired Skills/Experience):
•Experience leading industrial engineers and influencing cross-functional teams
•Experience working with the following software and database technologies is preferred: the Aurora Client, Job Sequencing and Scheduling Toolkit – Capacity Management Application Database (JSSTK-CMAD), Electronic Bar Chart (EBC), E-Visuals, Priority Board, & Mantis
•Experience in production system design, identifying impacts and constraints to production system health, and implementing counter measures that address stability
•Experience in lean processes and implementation (value stream or process mapping, improvement or kaizan workshops, balancing work statement, optimizing production flow, etc)
•Experience working in both a development and sustaining program/product environments
•Experience in leading recovery planning activities that include identifying critical program enablers and
performance to plan measures to ensure effectiveness
Typical Education/Experience:
•Typically acquired through advanced technical education from an accredited course of study in engineering, computer science, mathematics, physics or chemistry (e.g. Bachelor) and typically 14 or more years' related work experience or an equivalent combination of technical education and experience (e.g. PhD+9 years' related work experience, Master+12 years' related work experience). In the USA, ABET accreditation is the preferred, although not required, accreditation standard.
All qualified applicants will receive consideration for employment without regard to race, color, sex, sexual orientation, gender identity, religion, national origin, disability, veteran status, age, marital status, pregnancy, genetic information, or other legally protected status.