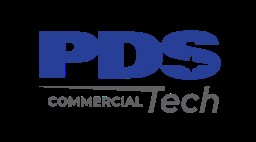 Job Information
PDS Tech Inc

Mainframe Systems Engineer

in

Saint Louis

,

Missouri
Mainframe Systems Engineer
The current mainframe located in St. Louis MO operates on the Z/VSE, Z/VM, and Z/LINUX operating systems. Current disk storage is approximately 10 TB on a DS8884. Peripherals include 3490/3590 tape drives, XEROX HLC technology, as well as both networked and non-networked printers. Also supporting the mainframe applications are a variety of Operations and Utility Software products from IBM, Computer Associates, Macro4 and Software Diversified Systems.
Scope of Services: The Client will select a Contractor through this RFP process that will provide the means to support legacy mainframe applications while assisting the Client in completing the upgrade of z/VSE 4 to z/VSE 6. In addition, numerous client/server and 'Cloud' integrations are being planned. These include Microsoft SQL Server and Coldfusion website integration. The required services are listed below:
1. Complete upgrade from z/VSE 4 to z/VSE 6 2. DB2 VSE and DB2 Connect administration including management/troubleshooting of integrations to applications running on MS SQL Server or Coldfusion website
3. Assists Development staff with VSE, DB2 and system interface procedures
4. Batch Application Management
5. CICS Environment Management
6. Print Services Management
7. Tape/DASD Management
8. Network Management
9. Performance Monitoring
10. Capacity planning
11. DB2 Security Management
12. Backup and Recovery Management - explore alternative backup methods including moving from tape to cloud backup
13. Disaster Recovery Plan and Implementation Services
14. Knowledge of new features/functions available on the Z/13s and Z/VSE V6
15. Knowledge of MSHP and software maintenance procedures
16. Operations and Maintenance (O&M) support for the Z Systems environment
17. Review existing mainframe peripherals and location, recommend potential cost saving measures
18. Tape management for long term retention and data extraction
The Contractor shall provide all resources and perform all necessary functions in accordance with industry acceptable practices.
A detailed outline of the system requirements the consultant must have experience with are the following: ? Hardware ? IBM Z processors ? IBM DS8XXX storage array ? IBM 3590 tape ? IBM 3592 tape ? Xerox Iridesse ? Printronix ¦ FCB parameter requests for FCB image ? Z/VSE Support to include ? Base and optional products ? VSE Connector technology ? Z/VM support to include ? SFS ? VM/VTAM ? OEM Products ? CA DYNAM/T Family ? CA VOLLIE, Top Secret, FAQS/PCS ? Additional Support as needed, to include: ? Z/Linux ? SUSE ? DB2 Connect
The expected contract start date is January 5, 2023. Upon completion of process analysis and system implementation, the consultant will enter into a one (1) year contract for oversight, and systems management of the platform. Client shall have the option to extend the Contract term for up to two (2) additional one-year periods for further oversight and management of the system
All qualified applicants will receive consideration for employment without regard to race, color, sex, sexual orientation, gender identity, religion, national origin, disability, veteran status, age, marital status, pregnancy, genetic information, or other legally protected status.