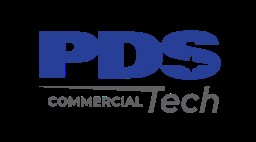 Job Information
PDS Tech Inc

POS Configuration Specialist

in

Saint Louis

,

Missouri
Configuration Specialist
Contract to Hire: (90 Day)
Location: Saint Louis, MO (Westport Area)
Hours: M – F (8:00 to 5:00)
Responsibilities:
Timely configuration of necessary sub-components, components, and end products. This requires full knowledge of the assembly and operation of all subcomponents, components and finished goods manufactured by company. This includes card readers, teller cabinets and other special equipment as required. All orders must be completed in a timely and accurate manner meeting customer expectation. Configure iTeller PCs and test iTeller for customer sites. Configure POS Terminals and test Printers, Cash Drawers, and MSRs. Configure Transaction Servers. Setup various PIN Pads. Configure Barcode Scanners. Record Serial Numbers of all configured equipment that has been tested. Troubleshoot, repair, and test RMA returns. Prioritize work to meet assigned deadlines and customer expectations. Assemble Raspberry Pi(s) and configure for customer monitoring. Setup and configure networking and test VPN tunnel. Check sales orders for accuracy of equipment pulls. Interact with other departments emphasizing teamwork. Follow principles of Teamwork by aiding other departments and co-workers when needed. Documents actions, completing testing forms where required. Contributes to team effort by accomplishing and communicating related results. Must maintain compliance with all company policies and procedures. Safely and successfully perform essential job functions while meeting quality and productivity standards. Must maintain regular and punctual attendance. Handle all requests and complaints in a professional manner. Perform additional duties as assigned by supervisor.
Experience:
Effectively communicate using verbal and written communication skills.
Must be able to maintain focus on repetitive tasks while completing assemblies with a high level of quality.
Must be able to work under pressure and meet deadlines, while maintaining a positive attitude.
Ability to work independently and carry out assignments to completion within parameters of instructions given, prescribed routines, and standard accepted practices.
Must be able to maintain accurate records to track work progress.
Previous experience preferred in PC diagnosing, troubleshooting and repairs.
Education:
High school diploma or GED required.
Physical Requirements:
Lift and carry up to 20 pounds for a distance of 25 feet.
Turn, bend and pick up various components while sitting or standing.
Retrieve material from inventory shelves at ground level to approximately 6ft.
Sit at a work counter during shift to complete assemblies.
Handle small screws, placing them in component parts and securing using the appropriate tool.
Visually inspect completed work for accuracy.
All qualified applicants will receive consideration for employment without regard to race, color, sex, sexual orientation, gender identity, religion, national origin, disability, veteran status, age, marital status, pregnancy, genetic information, or other legally protected status.