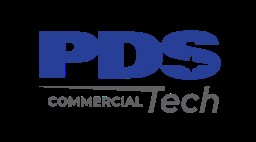 Job Information
PDS Tech Inc

Product Security Engineering 5

in

Saint Louis

,

Missouri
PDS Tech, Inc. is seeking a Product Security Engineering in Berkeley, MO.
Description:
Would you enjoy the challenge of out-thinking an attacker to protect our nation's weapon systems?

Are you an engineer interested in cyber security and anti-tamper?

Do you like computing hardware and software and how they fit together?

If so, then the our Anti-Tamper Engineering Capability Center may have an exciting role for you. The successful candidate for this role will lead the development and maintenance of hardware and software based security solutions for the protection of critical military information and technology. This involves requirements, design, and hands on testing of security solutions and the computing devices they are included into. He or she will have the ability to lead the assessment of theoretical reverse engineering attacks and design countermeasures to defeat these attacks. Frequent government subject matter expert interaction and cross-team collaboration are also required as the Product Security engineer gets to pull on multiple disciplines and knowledge bases to perform their job.

Oversees the development, implementation, and sustainment of product security and resiliency throughout the requirements, design, build, test, production, operations, and support lifecycle.

Oversees the development and enhancement of system requirements and architectures for product security to meet all applicable certification and customer requirements.

Ensures security of facilities, equipment, tools, data, networks, and resources used for product: design, development, build, test, storage, delivery, operations, and support.

Oversees the definition and identification of product security requirements for suppliers of components and subsystems for integration into the most complex products and services.

Consults with enterprise senior leadership on complex product security technical recommendations, solutions, risks, and opportunities as applied to the security domain with consideration of impact or leverage across other critical engineering disciplines.

Oversees coordination with governments, customers, suppliers, and industry at the most senior levels to identify risks and improve industry and regulatory security standards and requirements for programs and interfacing systems. Defines complex research and development activities resulting in innovative solutions.

Oversees the advisement of customers on maintaining product security and certification, including security consequences of modifying products and services.
Position Responsibilities:
Support development programs, research efforts, and strategic initiatives in the areas of Anti-Tamper

Lead the development of new hardware computing architectures with Anti-Tamper requirements in mind

Develop requirements, test plans, test procedures in support of Anti-tamper development efforts.

Create and conduct customer presentations to explain Anti-Tamper designs, and other Product Security objectives
Skills:
Cyber Security Incident Response

Cyber Sys Threat & Environment

Domain Specific Knowledg

Eng knowledge/comprehension
Education / Experience:
Education/experience typically acquired through advanced education (e.g. Associate) and typically 6 or more years' related work experience or an equivalent combination of education and experience (e.g. Bachelor+4 years' related work experience, 8 years' related work experience, etc.).
All qualified applicants will receive consideration for employment without regard to race, color, sex, sexual orientation, gender identity, religion, national origin, disability, veteran status, age, marital status, pregnancy, genetic information, or other legally protected status.