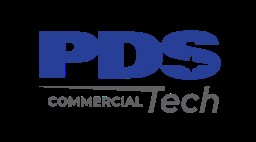 Job Information
PDS Tech Inc

Repair Technician

in

Saint Louis

,

Missouri
Repair Technician
Contract to Hire (90 Day)
Location: Saint Louis, MO (Westport Area)
Hours: M-F (8 to 5)
Status: W-2, US Citizen
Responsibilities:
Timely repair of customer submitted sub-components, components and end products. This requires full knowledge of the assembly and operation of all subcomponents, components and finished goods manufactured by the company. This includes electrical wire cable harness, card readers, teller cabinets and other special equipment as required. All repairs must be completed in a timely and accurate manner meeting customer expectations' and minimizing customer returns.
Evaluate and Diagnose parts and components submitted for repair.

Make repair recommendations based on the cost benefit to the customer.

Develop repair process and implement.

Prepare work to be accomplished by studying assembly instructions, specifications, and parts list, gathering parts, subassemblies, tools, and materials.

Position parts and subassemblies by using templates or reading measurements.

Assembles components by examining connections for correct fit, fastening parts and subassemblies.

Test repaired components and verify performance specifications are meet established standards.

Resolves repair issues to meet quality and performance specifications.

Keeps equipment maintained and stored securely.

Maintains a safe and clean working environment by complying with procedures, rules, and regulations.

Maintains parts inventory supply by checking stock level and anticipating needed quantity's, requisitioning supplies.

Conserves resources by using only the required equipment and supplies to accomplish job results.

Documents actions, completing production, repair and quality forms where required.

Contributes to team effort by accomplishing and communicating related results.

Must maintain compliance with all company policies and procedures.

Safely and successfully perform essential job functions while meeting quality and productivity standards.

Must maintain regular and punctual attendance.

Perform additional duties as assigned by supervisor.
Education/Work Experience:
Effectively communicate using verbal and written communication skills.

Must be able to maintain focus on repetitive tasks while completing assemblies with a high level of quality.

Must be able to work under pressure and meet deadlines, while maintaining a positive attitude.

Ability to work independently and carry out assignments to completion within parameters of instructions given, prescribed routines, and standard accepted practices.

Must be able to safely operate assorted hand tools as required. Tools include, but are not limited to wire cutters, wire crimpers, soldering iron, heat gun, power screwdriver, and other miscellaneous mechanical and electrical hand tools.

Must be able to maintain accurate quantity counts to track work progress.

High school diploma or GED required.

Associate degree preferred.

Previous assembly experience preferred.
Physical Requirements:
Must be able to do the following:
Lift and carry up to 20 pounds for a distance of 25 feet.

Turn, bend and pick up various components while sitting or standing.

Retrieve material from inventory shelves at ground level to approximately 5ft.

Sit at a work counter during shift to complete assemblies.

Handle small screws, placing them in component parts and securing using the appropriate tool.

Visually inspect completed work for accuracy.
All qualified applicants will receive consideration for employment without regard to race, color, sex, sexual orientation, gender identity, religion, national origin, disability, veteran status, age, marital status, pregnancy, genetic information, or other legally protected status.