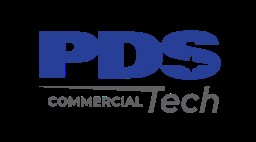 Job Information
PDS Tech Inc

Scientist

in

Saint Louis

,

Missouri
PDS Tech, Inc. is seeking a Scientist in St. Louis, MO.
Job Summary
As part of the Quality Control Analytical Group, you directly impact patients' lives by providing testing to ensure their biologic pharmaceuticals are safe and effective. Provides moderately complex analyses in a laboratory environment within defined procedures and practices. Performs analytical methods for moderately complex testing on a variety of in-process, stability, and release samples. Supports internal development and/or manufacturing operations. Makes detailed observations and reviews, documents, and communicates test results.
Job Descriptions:
• Support testing for one of the three analytical laboratories HPLC, Biochemistry, or Bioassay
• Recognize and report out-of-specification or unexpected results to laboratory management; recommend solutions. Write investigation records in TrackWise system.
• Perform method validation and/or qualification testing as needed.
• Maintain and troubleshoot analytical instrumentation and workspace as needed.
• Clearly and accurately communicate the results of work by real-time documentation of the testing/analysis and obtained results.
• Record and report analysis results in accordance with prescribed lab procedures and systems.
• Communicate with outside departments, corporate sites, agencies, and clients.
• Perform all duties in strict compliance with Standard Operating Procedures, Good Manufacturing Practices, Good Laboratory Practices, and Safety guidelines. Maintain the necessary compliance status required by company and facility standards.
• Author SOP's, test methods, forms, and other documents in the electronic document management system (eDMS). Review and revise test methods and other lab documents as necessary. Review departmental documentation (e.g., Standard Operating Procedures, TMs, and forms).
• Interact with auditors/clients during visits and tours as needed.
• Other assigned laboratory related job duties
Qualifications:
Education
• Bachelor's degree in the scientific field, i.e. Chemistry, Biochemistry or Biology.
• Equivalent combinations of education, training, and relevant work experience may be considered
Experience
• Experience in the biopharmaceutical or pharmaceutical industry is preferred.
• Knowledge of GMP regulations in cGMP manufacturing environment.
• Working Knowledge of scientific principles for wide range of analytical techniques strongly preferred. Including any of the following: HPLC/Empower, Micro-Pipetting, Protein Concentration, Gel Electrophoresis, ELISA, Cell-Based Assay, iCE, or DNA by qPCR.
Knowledge, Skills, Abilities
• Good knowledge and understanding of chemistry and analytical instrumental technologies.
• Good knowledge of qualitative and quantitative chemical or microbiological analysis.
• Good knowledge of quality and regulatory requirements in the pharmaceutical industry, including pharmaceutical GMPs and descriptive organic chemistry.
• Good problem-solving skills and logical approach to solving scientific problems.
• Strong interpersonal and communications skills, written and oral.
• Routine use of MS Excel, MS PowerPoint, MS Access, and MS Word is essential.
• Ability to read, analyze, and interpret technical procedures and governmental regulations.
• Ability to write standard operating procedures, simple protocols, and reports.
• Ability to respond to common inquiries or complaints from customers or regulatory agencies.
• Ability to apply mathematical operations, to such tasks as determination of test reliability, dilution calculations, molarity conversion, analysis of variance and correlation techniques.
All qualified applicants will receive consideration for employment without regard to race, color, sex, sexual orientation, gender identity, religion, national origin, disability, veteran status, age, marital status, pregnancy, genetic information, or other legally protected status.