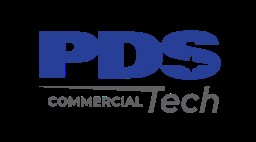 Job Information
PDS Tech Inc

Field Electronic Technician/Engineer

in

Salinas

,

California
Field Technician // Field electronic engineer
Job description
Since 2020, the customer is developing a WAAS (weeding as a service) service, that is to say that the robots are used and supervised by customers operators to do automatic weeding in the fields.
Based in Salinas (CA) USA, the candidate will be in charge of maintaining and improving the agricultural robots in the USA with the Support and Innovation team.
The challenge is to make WAAS a success by maintaining the robots everyday functional and offer the best user experience to operators and growers out there.
As the robots are operated in the fields, the working environment is half in workshop and half in the fields.
Main activity - Provide support for the operation of weeding robots:
Robot maintenance

Repair or perform preventive replacement of parts before or after weeding day

Support operators to prepare robots before intervention.

Deploy new software release

Be in direct contact with operators to be their technical support during in-field working hours

Diagnosis of failures

Create support tickets for issues.

Help technician and operations team find and develop fixes to the issues.

Work to find quick solutions to issues when possible

Develop tutorials for repair procedures

Work with team to develop priorities for issues and fixes

Work with team to formalize needed information

Suggest ways to streamline tasks for the team
Main Activity - Stock / Spare Parts:
Help track stock of all spare parts

Keep stock report updated when repairs are made

Work with support team to order parts when needed

Manage stock quantities required for operations

Configuration management

Develop list for each robot of parts changed and improvements made
Additional activity - Innovation and continual improvement of robots:
Participate i n tests and integrate innovative new solutions (assembly of systems prototypes on the robots)

Track bugs and do report when testing new feature

Analyze bugs when possible and try to reproduce them

Fix bugs when possible

Do reporting about the improvements needed

Help develop priorities for improvements

Propose rugged solutions to improve robots
Skills:
Digital and analog electronics, DC motors and drivers, high current systems, C language, micro controller framework, CAN protocol knowledges.
Welding capacities, Farming tools.
Valid California driver's license.
Associate or Bachelor's Degree or even a High School Diploma with experience is accepted.
Soft Skills:
Autonomy, reactivity, organization, team spirit, rigor, DIY and robotics lover, sensitive to environmental issues in agriculture context. Not afraid of farming sector, and helping people that are feeding the world.
Location / Travel.
In the course of your duties, you will be required to travel from time to time up to 50%.
Since you will be based in Salinas, California, any travel outside of this area will be considered business travel and will be subject to our business travel policies. This may include long term travel to Arizona and Southern California during winter operations.
When traveling, you will be reimbursed for all reasonable work-related travel and accommodations expenses incurred by you in connection with the performance of your duties. Reimbursements will be made in accordance with the Company's Travel Policy.
All qualified applicants will receive consideration for employment without regard to race, color, sex, sexual orientation, gender identity, religion, national origin, disability, veteran status, age, marital status, pregnancy, genetic information, or other legally protected status.