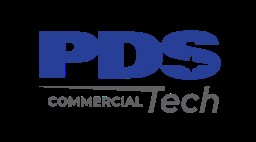 Job Information
PDS Tech Inc

Cockpit Electronics Development Engineer

in

Saline

,

Michigan
PDS Tech, Inc. is seeking a Cockpit Electronics Development Engineer, in Saline, MI.
Overview
Electronic Systems Department is looking for a passionate and highly-motivated engineer. The primary responsibility of this role is to develop upper body electronics parts. Reporting to the Senior Engineering Manager, the person in this role will support the Electronic Systems Department's objective to develop electronics parts within vehicles.
Responsibilities
• Cockpit electronics development of RF and Body Electronics related parts (Smart ECU, Body ECU, Tailgate ECU, RKE, GDO) and miscellaneous ECU development
• Plan structure of parts and systems through target setting, packaging and style feasibility.
• Measured/accountable for following department processes, meeting deadlines, and error-free output for parts development of the group (E.g. Parts Lists, Wire Specifications, Part Specifications,..).
• Measured/accountable in leading, mentoring, motivating and coaching less experienced engineers positively through design processes, supplier engagement, communication throughout company, company Business Practices, and facilitate company knowledge transfer within the group. Responsible for managing contract staff.
• Vehicle / Project Leader, responsible for identifying and leading project related milestones through cooperation with DSP group
• Measured/accountable for the development of electronics parts within concurrent minor and major changes.
• Accountable for control and reduction of cost and mass for responsible parts and within group.
• Taking extra initiative to improve group operations such as processes, visualization of group health, and other initiatives to increase quality of group output.
• Detailed knowledge of applicable regulations, industry, Standards, and market to all of groups parts.
• Improving the customer experience by innovation. Continually gaining knowledge of parts, competitors and customers and transforming them into innovative proposals, designs or developments. Benchmark competitor vehicles, consumer electronics, and other related technologies then derive next generation parts/system proposals to improve user experience, cost, mass, and performance.
• Execute design in Catia either independently or by leading Supplier Engineers and CAD modelers.
• Create and maintain part development schedule through to SOP (Start of Production). Conduct schedule negotiations within Electronics Systems department and suppliers. Assess and develop risk management activities to maintain project targets; i.e. performance, cost, mass, quality, user experience. Make proposals and recommendations to recover.
• Participate in evaluation and manufacturing activities at the event location - both domestic and international.
• Communicate between various Design Center's Engineering Staff. Facilitate regular communication with company's Japan counterparts.
Qualifications
• Bachelor's Degree (or higher) in an Engineering discipline (Mechanical, Electrical, Electronics, Aeronautical, Aerospace, or related).
• History in resolving field issues for Electrical/Electronic/Mechanical Systems.
• Willingness to travel both domestically and abroad.
• Willingness to work in a multi-cultural environment.
Added bonus if you have
• Japanese language capability
• TBP (Company Business Practice) panel completed.
All qualified applicants will receive consideration for employment without regard to race, color, sex, sexual orientation, gender identity, religion, national origin, disability, veteran status, age, marital status, pregnancy, genetic information, or other legally protected status.