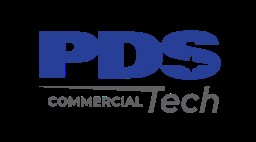 Job Information
PDS Tech Inc

Aircraft Mechanic II

in

San Antonio

,

Texas
PDS Tech, Inc. is seeking Aircraft Mechanics in San Antonio, TX.
Description:
Supporting VC25B program.

This mechanic maintains repairs and modifies aircraft electrical systems and electrical components of moderate difficulty, maintains and repairs aircraft components including but not limited to flight control systems, engines, flight deck, routing, terminations, connector building and troubleshooting, applies technical knowledge of aircraft electrical systems in determining equipment malfunctions and applies required expertise in restoring equipment condition and or operation, and applies comprehensive technical expertise to solve moderate to complex problems by interpreting technical documentation such as schematics or manufactures' manuals.
Position Duties:
Perform connector terminations including shielded wires, coaxial cables, and fiber optic wiring.

Ability and understanding of routing instructions and handling of harnesses.

Perform efforts associated with sealing, wrapping, bonding, tying, and closure of wire harnesses and cables in accordance with standard processes.

Demonstrates the capability to read and interpret engineering drawings, technical orders, process specification, and retrofit requirements to perform electrical modification/repair.

Experienced in the use of tooling assemblies and fixtures for depot level modification and repair of electrical wiring.

Adhering to government and company procedural guidance, performs assembly, installation, visual inspection of physical characteristics, modification of wire bundles & electrical assemblies, operational and quality checks of aircraft work.

Troubleshoots malfunctions in aircraft electrical and comm/nav-systems of moderate difficulty at the organizational or depot maintenance level.

Interpret standard work instructions, charts, tables, blueprints, wire diagrams, formulas, sketches, verbal and electronic orders, job layouts, etc. to accomplish assigned work.

Ensure that all equipment is used in accordance with established safety and operating procedures.

Perform all tasks involved in the coordination, preparation, and movement of material and tools.

Operate riding type electric powered elevating equipment to accomplish work assignment.
Job Requirements:
Maintain necessary certifications, licenses and permits as required for assigned work.

Will be required to work with the guidance of more senior skilled employees and assist less senior employees.

Perform all duties of lower Electrical classifications as required to successfully accomplish assignments.

The candidate must be able to ascend and descend vertical work ladders, work in confined spaces, and lift loads of approximately 35 pounds.

Must be able to work various shifts and/or an alternate baseline schedule that may frequently change to support mission requirements and may include weekends and holidays.

Mission requirements and/or workload may require both scheduled and unscheduled overtime.

Must have a thorough knowledge of aircraft electrical component troubleshooting, repair procedures and replacement of parts

Requires broad knowledge of aircraft repair, must have thorough knowledge of electrical theory

Must have thorough knowledge of aircraft unique tools such as test equipment, torque wrenches, dial indicators, micrometers, and bond meters.

This job requires working knowledge of technical publications.

The incumbent receives technical guidance, as required, from supervisor or higher-level technician, will occasionally be required to lead teams through more complex aircraft relevant tasks

May be required to make entries in aircraft logs and records.

Must be able to prioritize workload to maintain schedules on assigned project

High School Diploma or Equivalent
All qualified applicants will receive consideration for employment without regard to race, color, sex, sexual orientation, gender identity, religion, national origin, disability, veteran status, age, marital status, pregnancy, genetic information, or other legally protected status.