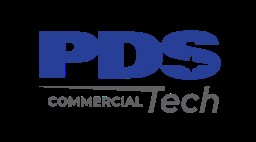 Job Information
PDS Tech Inc

Aircraft Painter

in

San Antonio

,

Texas
PDS Tech, Inc. is seeking an Aircraft Painter in San Antonio, TX.
The candidate must have a demonstrated history showing that they are:
Able to read and interpret technical orders, blueprints, engineering orders, manufacturer procedures and planning documents to paint/de-paint/corrosion control process, mixing instructions/formulas, hazardous waste disposal instructions and other job related information.

Able to setup, operate, and clean paint/de-paint and corrosion control equipment and tools such as: Media blast, high pressure sprayers, brushes, hand sanders, scrapers, electrostatic paint guns, HVLP spray guns, weight scales, rollers, templates, stencils, hot glue guns, etc.

Able to perform chemical and mechanical metal and composite material cleaning, treating, and conversion coatings.

Able to calculate chemical stripping rate and process time required for parts and assemblies. Chemically strip parts as required and use progressive chemical stripping techniques by brushing, spraying and removing solution from parts; check parts for rate of stripping and dimensional accuracy.

Able to setup and operate abrasive equipment for hangar and booth operations, glass bead shot peen equipment, accessories and portable abrasive equipment.

Able to direct an abrasive stream to clean surfaces, examine parts to determine extent of cleaning operations, adjust air pressure, mixture of air and abrasives, ensure proper angle and distance, dwell time, sweeping directions and replace abrasive media as required.

Able to prepare, mix and apply gloss paints, paint, lacquers, sealers, to aircraft, parts and assemblies. Must be able to distinguish different shades and gloss levels within similar colors to identify, prevent, and repair color mismatch. Must be able to pass a color vision test.

Able to sand, wash, prepare surfaces, mask and apply prime and finish coats to interior and exterior surfaces of aircraft, parts and assemblies; blend paint, apply stripes and bands, insignias and lettering with shop aids such as templates and stencils.

Able to operate boom lifts and scissor lifts (electric, combustion, and pneumatic), climb ladders and stairs, and use scaffolding at height.

Able to load and unload painted assemblies and parts up to 35 lbs unassisted onto paint racks and transportation devices.

Able to effectively communicate, orally and written, with other employees, members of supervision, and others, as required in their duties.

Able to clearly document maintenance and repair actions, equipment status tags, logs, parts requests, etc.

Able to perform assigned duties while wearing required safety equipment.

Able to perform assigned duties on all shifts without encumbrances due to weather or physical location and conditions.

Able to comply with all applicable rules and regulations concerning health and safety, tool control, FOD, contracts, facilities, housekeeping, inventory control and other pertinent coverages.
All qualified applicants will receive consideration for employment without regard to race, color, sex, sexual orientation, gender identity, religion, national origin, disability, veteran status, age, marital status, pregnancy, genetic information, or other legally protected status.