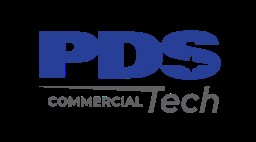 Job Information
PDS Tech Inc

VIP Structures Mechanic- Clearance

in

San Antonio

,

Texas
PDS Tech, Inc. is seeking Cleared Structures Mechanics for the VIP 747 platform project , in San Antonio, TX.
Duties may include, but are not limited to:
Experience performing routine maintenance, Modifications, and rework on VIP- 747 aircraft.
• Able to perform close tolerance drilling, reaming, removal, and installation to critical support structures and fracture critical areas.
• Ability and understanding of locating blind holes necessary for installation of new structural items to existing structure.
• Perform efforts associated with sealing, painting, shimming, and preserving structure in accordance with standard repair processes.
• Demonstrates the capability to read and interpret engineering drawings, technical orders, process specification, and retrofit requirements to perform structural modification/repair.
• Experienced in the use of tooling assemblies and fixtures for depot level modification and repair of structural parts.
• Work typically requires a thoroughly comprehensive knowledge of aircraft mechanical component troubleshooting/repair procedures and replacement of components, a thorough knowledge of aircraft sheet metal/structural modification and repair and the ability to determine functionality of non-complex electrical systems.
• A detailed knowledge of aircraft unique tools such as test equipment, torque wrenches, dial indicators, micrometers, cable tensiometers, sheet metal brakes and sheers, etc. is required.
• The mechanic will be required to access aircraft data via computer systems and initiate on-line parts and discrepancy requests.
• Operate a forklift, mobile crane, and riding type electric powered elevating equipment to accomplish work assignment.
• Maintain necessary certifications, licenses and permits as required for assigned work.
• The candidate must be able to ascend and descend vertical work ladders, work in confined spaces, and lift loads of approximately 35 pounds.
• Must be able to work various shifts and/or an alternate baseline schedule that may frequently change to support mission requirements and may include weekends and holidays. Mission requirements and/or workload may require both scheduled and unscheduled overtime.
Requirements:
** Active Clearance already holds YW classification or has the ability to obtain YW classification with current clearance
** Structures Experience
**Highschool Diploma or GED
Experience performing routine maintenance, modifications, and rework on VIP - 747 aircraft.
Required- Minimum of 5 years' experience working on 747 platform.
Tools: no tools required
**Current Security Top Secret Clearance required- held within the last 5 years
US Citizenship Required: Clearance requirements will be used during resume screening. Individuals must hold a current Clearance or Equivalent Clearance/ investigation type to be considered for this position, clearance level must be noted on the resume. Must follow submittal procedures below for consideration.
Excellent Pay and benefits
Send resume via email to Camille Zunker- czunker@pdstech.com
All qualified applicants will receive consideration for employment without regard to race, color, sex, sexual orientation, gender identity, religion, national origin, disability, veteran status, age, marital status, pregnancy, genetic information, or other legally protected status.