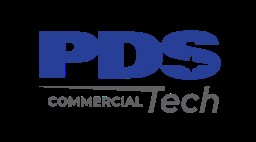 Job Information
PDS Tech Inc

Product Repair/Mod Technician

in

San Diego

,

California
PDS Tech, Inc. is seeking a Product Repair/Mod Technician, in San Diego, CA.
Responsibilities Include:
MV-22 Modification Team

Must be knowledgeable in aspects of V-22 aircraft maintenance, modification and repair to include skill and experience in either Electrical and Avionics or Airframes system disciplines.

Candidate must have knowledge of general aircraft maintenance and environment processes (FOD control, tool control, health & safety).
Your duties will include (but are not limited to):
Independently assembles, disassembles and troubleshoots numerous assemblies by changing, removing and replacing aerospace components, using general aerospace maintenance practices and aerospace product specifications to correct failures.

Removes and replaces components for repair, replacement or testing, to support product serviceability.

Resolves and corrects routine problems during operation, maintenance and overhaul of deliverable products.

Oversees assembly, disassembly or overhaul functions to ensure adequacy, accuracy and thoroughness of product assembly, disassembly and overhauls.

Measures and makes adjustments independently, using shims, lapping or other documented processes, to satisfy specifications and ensure correct tolerances are obtained.

Identifies and assists engineering with discrepancies. Trains and mentors less experienced personnel.

Independently performs routine and complex functional/diagnostic tests and troubleshoots aerospace/missile systems, using monitoring instruments and bench/automated test equipment, to determine root cause of initial or isolated failures.

Performs validation/verification testing of systems and components to ensure serviceability.

Troubleshoots for customers, using established fault isolation procedures, in order to isolate routine mechanical or electrical faults. Troubleshoots with limited/little engineering or co-worker assistance.

Calls out repairs, however consults engineering and customer with results, if needed.

Oversees training of individuals.

Independently documents repairs, test results, applicable modifications and inspection results, using specific, detailed instructions and established processes and procedures, to ensure contractual and regulatory compliance.

Verifies and ensures correctness of documented instructions and procedures to modify, troubleshoot, repair and test assemblies. Assists engineering to rectify discrepancies found by technicians.

Properly identifies discrepancies found with parts and assists with reconciliation of discrepancies.

Visually inspects component before installation or usage to verify cleanliness and serviceability of components. Identifies and documents discrepancies found during inspection.

Aids in resolution of discrepancies found by technicians.

Independently performs modifications to satisfy deliverable products.

Understands and interprets required engineering drawings, instructions and technical specifications to advise technicians.

Resolves and corrects routine and complex problems during modification of deliverable products.

Ensures adequacy, accuracy and thoroughness of product modification.
Education / Experience:
Education/experience typically acquired through basic education (e.g. High School diploma/GED) and typically 4 or more years' related work experience or an equivalent combination of education and experience (e.g. vocational school/Associate+2 years' related work, Bachelor, etc.).
All qualified applicants will receive consideration for employment without regard to race, color, sex, sexual orientation, gender identity, religion, national origin, disability, veteran status, age, marital status, pregnancy, genetic information, or other legally protected status.