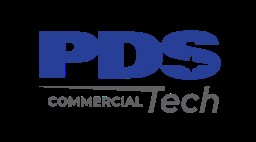 Job Information
PDS Tech Inc

Sr. Human Resources Generalist

in

San Diego

,

California
PDS Tech, Inc. is seeking a Sr. Human Resources Generalist in San Diego, CA-
Description:
Client is a leader in the home heating, ventilation and air conditioning (HVAC) controls and security markets, and a leading global distributor of security and fire protection products.

Being a stand-alone company provided the business the independence, focus, direct financial resources, and flexibility required to adapt quickly to market and customer dynamics.

The Sr. Human Resources Generalist Temporary Assignment is responsible for providing human resources support to develop, deliver and maintain programs which directly align with the achievement of business objectives. Sr. Human Resources Generalist Temporary role will drive efforts in the areas of employee relations, performance management, organizational design/efficiency, training, and communication.
Summary:
Increase the overall performance of the organization by creating strong interactive partnerships with client groups.

Build a workforce that creates a competitive advantage by recruiting, developing and retaining top talent

Drive continuous improvement and lead change in a premiere Human Resources organization.

Assist the Director of Human Resources in administering a variety of complex human resources related programs and processes including, but not limited to, talent acquisition, new hire onboarding, training efforts, administrative support, as well as performing a variety of confidential projects and processing functions, including data entry, records management, and customer service.

This position will collaborate with all departments across the Company to ensure a positive and consistent employee experience and provide support to all employees as needed. Success in this role requires the ability to get the job done quickly and efficiently, to be a team player, and provide added value to departments with every interaction.
Responsibilities:
Provide a broad range of HR support actions for achieving business objectives, including talent management, organization effectiveness (change management, leader effectiveness, organization design), and employee engagement.

Coordinate with departments to accomplish essential talent acquisition tasks including processing job requisitions and obtaining approvals, posting job openings, reviewing resumes, and interviewing candidates.

Partner with the Staffing Center Of Excellence and recruiting team to ensure flawless execution of the staffing process at all levels of the organization.

Ensure all new hire documents, separation documents and other employment related documents, are included in employee personnel file.

Conduct new employee orientations and exit interviews.

Serve as HR representative on diversity, equity, and inclusion recruitment development efforts.

Provide coaching on a variety of Human Resources related topics to all levels of organization with focus on employee relations.

Engage with managers to counsel employees on performance management.

Provide managers with feedback from their employees and advise on best course of action to drive stronger performance.

Conduct internal investigations in conjunction with the appropriate resources.

Partner with legal team to ensure compliance with all laws and company direction.

Craft corporate communications to ensure effective message delivery for all levels of the organization.

Build collaborative relationships amongst the HR community to leverage/share best practices and foster success of entire team.

Partner with the HR Centers of Excellence and HRS organizations to design and implement program strategies to support the long-term business objectives.

Drive efficiencies throughout the business while ensuring alignment with overall objectives.

Lead Human Resources core processes: performance management, change management, succession planning, salary planning, positive employee relations, and management resource review.

Deliver compensation, organizational design and strategies for workforce planning, deployment and retention to address the current and future needs of the business while ensuring a diverse workforce.

Maintain compliance with federal, state, and local employment laws and regulations, and recommended best practices.

Covid19 contact tracing, communication and escalations.
Email your resume to jsmith@pdstech.com or call direct to 214-296-2280
SKILLS:
Intermediate skills in Microsoft Office Suite (Word, Excel, Power Point, Outlook); as well as proficiency, understanding and/or experience working with Oracle or other HRIS system.

Possess a general knowledge of applicable state and federal employment regulations.

Ability to work independently, have good judgment, and the necessary discretion to maintain the confidentiality of highly sensitive issues and information.

Exceptional interpersonal skills.

Possess strong organization, written and verbal communication, and customer service skills.

Proven ability to work effectively as a team player; highly motivated, focused and results oriented.

Ability to exercise discretion and tact in all interpersonal contacts, and to maintain confidentiality at all times.

Ability to manage multiple tasks according to required deadlines and maintain composure under high stress conditions.

Ability to maintain high level of accuracy and attention to detail.

Ability to create and maintain a positive employee relations environment throughout complex and changing situations.

Analytical skills to rationalize business concepts and rapidly translate them into usable data.

Excellent written and verbal communication skills.

Effective listening skills, with flexibility in approach to solutions.

Demonstrated creative and innovative thinking.

Strong interpersonal and team building skills.

Virtual management experience, with ability to think globally and interact with people in multiple locations.

Demonstrated capability in organizing and managing projects.

Proven ability to influence others to drive organizational change.

Strong problem-solving, decision-making and organizational skills.

Skillful in resolving conflicts quickly and with win-win solutions/outcomes.

Ability to manage in a highly matrixed environment.

Capable of managing multiple demands and priorities simultaneously.

Knowledge of and experience with HR functions, programs and practices.

Solid experience in coaching, interviewing and selection, performance management and training.

Demonstrated capability for action and ability to manage to deadlines.

Demonstrated capability to communicate and work effectively at all levels of the organization, inspiring respect and credibility.

Demonstrated ability to facilitate organizational change and foster link between business objectives and human resources activities.
MUST HAVE:
Bachelors Degree in Business, Human Resources.

Minimum of 5 years of HR Generalist experience in a manufacturing environment.

Bilingual English/Spanish.

Availability for onsite temporary assignment 4-5 months.
WE VALUE:
Master's degree in Business, Human Resources, or related field preferred.
Email your resume to jsmith@pdstech.com or call direct to 214-296-2280
All qualified applicants will receive consideration for employment without regard to race, color, sex, sexual orientation, gender identity, religion, national origin, disability, veteran status, age, marital status, pregnancy, genetic information, or other legally protected status.