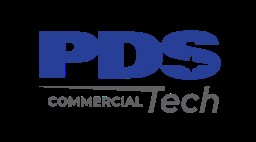 Job Information
PDS Tech Inc

Test Technician

in

San Diego

,

California
PDS TECH INC. is seeking a Test Technician located in San Diego,CA.
The IIS Sustainment facility which supports the magnetics division of the AEGIS program, is looking for a Test Technician. This positions' primary focus is testing of electrical components, such as transformers, inductors, reactors and power supplies. Observes, analyzes and reports test data. May assist in the development of procedures.
Other duties will include:
• Review work instructions, drawings, and specifications to understand testing requirements of units under test.
• Examine and test wired electrical components such as power supplies, reactors and transformers.
• Analyze the performance of coils and transformers, such as but not limited to turns ratio, DC resistance, inductance, shield effectiveness, dielectric strength, induced voltages and current.
• Often will work independently, troubleshooting electronic equipment mostly high voltage power supplies and power supply components such as transformers and coils.
• Make adjustments to unit under test, to help meet test criteria.
• Record production and operational data on specified forms.
• Minimum of four (4) years of related experience in the electronics field performing in maintenance and repair of electronic equipment.
• Experience interpreting and using measurement equipment, including but not limited to volt-ohm meters, oscilloscopes, LCR meters and mega-ohm meters. Experience working with high voltage systems is a plus.
• Ability to work in an industrial environment and able to lift up to 40 lbs. unassisted. The majority of the work is performed in a sitting position. May occasionally perform duties in a standing position. Requires bending, lifting, squatting, knelling, and climbing ladders and step stools.
• Must have computer knowledge and the ability to read, write, and comprehend electrical/electronic schematics and assembly drawings.
Required Education:
• High School Diploma
All qualified applicants will receive consideration for employment without regard to race, color, sex, sexual orientation, gender identity, religion, national origin, disability, veteran status, age, marital status, pregnancy, genetic information, or other legally protected status.