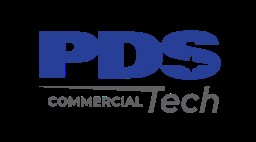 Job Information
PDS Tech Inc

CAD Designer- Microstation

in

Sandy

,

Utah
PDS Tech is seeking a CAD Technician in Sandy Utah
Essential Functions:
Thorough understanding of civil engineering and telecommunications symbols and terminology with respect to preparation of plan & profile drawings for utility systems located within public rights-of-ways. A functional knowledge of PC applications is required. AutoCAD computer aided drafting knowledge is required.

Work with cad personnel in the design and preparation of detailed computer aided drawings for construction of private underground utility (telephone and electrical conduit) systems.

Meet project completion dates and budgets set by Telecommunications Department Manager and Client.

Work with rough sketches, drawings, specifications and other engineering data received from client or Telecommunications Department Manager for use in the development of final construction drawings.

Must be able to understand and work directly with survey notes and record utility drawing. Must be able to plot plan view drawings or plan & profile drawings to include cross-sections, spot elevations, buildings, walls, fences, roadways, rights-of-way, underground utilities, tunnels, overhead power lines and other structures noted in the survey notes or on the record utility drawings.

Could include collecting field or other utility record data required for completion of construction drawings when necessary.

Calculate or determine project utility dimensioning, profile grades, route elevations, underground utility line elevations, underground utility line sizes and quantities of materials.

Prioritize and effectively plan work, file records and key documents for easy access by others.

Work willingly with clients, other staff, supervisors and principals.

Training to meet company safety standards.

Work in a safe and efficient manner at all times.
Requirements:
**Microstation -(using Autoturn a plus)
Transportation design ideal
2+ years however, will consider certifications and degree in lieu of experience
Physical Requirements:
Sitting and/or standing for extended periods of time.

Able to lift 25-50 pounds (computer equipment, printers, monitors, paper etc.).

Mobility within the office including movement between floors and workstations

Repeated motions (i.e.-typing, reaching, bending, lifting and carrying)
Environmental Factors:
Most work is performed in a professional office environment. Some trips to client offices and jobsites for observations may be required.

Jobsite observations factors could include: walking and climbing on uneven surfaces, exposure to outdoor environments and extreme weather (heat and freezing temperatures), noise exposure, driving for extended periods of time, exposure to allergens (i.e. pollen, dust, cedar, sumac, poison ivy, etc.), exposure to construction and traffic work zones, possible hand and power tool use, and extended periods of Personal Protective Equipment use.

Extended use of electronic devices (i.e.-computers, printers, copiers, scanners, plotters and telephones).

Use of cutting tools and equipment (plotting equipment, rotary paper cutter, etc.).
All qualified applicants will receive consideration for employment without regard to race, color, sex, sexual orientation, gender identity, religion, national origin, disability, veteran status, age, marital status, pregnancy, genetic information, or other legally protected status.