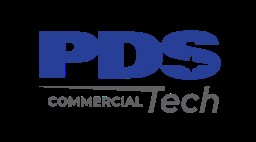 Job Information
PDS Tech Inc

Battery Monitoring System Software Engineer

in

Santa Clarita

,

California
PDS TECH INC is currently looking for a Battery Monitoring System Software Engineer for our client in Santa Clarita.
Preferably a student in undergrad or Master's program or entry level
Responsibilities:
Responsibilities includes generating functional and concise Simulink models (generally requiring matrix and vector operations) based on a description of desired battery management system (BMS) algorithm behavior. Develop a model-in-loop (MIL) testing environment to validate Simulink models over complete range of expected test cases considering simulated sensor/process noise. Integrate a BMS into a hardware-in-loop (HIL) testing environment with physical sensors and battery cell emulators to validate real system behavior. Define expected MIL/HIL results in quantitative way and compare criteria to observed behavior to determine pass/fail results. Identify, troubleshoot, and resolve failing MIL/HIL test results. Identify and propose areas for improvement in the BMS software or hardware. Will develop Realtime software development for electric machine controls; Develop strategies to control power distribution of a hybrid power unit and understanding the optimization of the energy storage system
Requirements :
Requirements are basic understanding of lithium-ion battery behavior and properties (ex. SOC and voltage response to temperature and current), equivalent-circuit models, and BMS algorithms. Basic understanding of state-space models and their relevance to Kalman filters. Experience with MIL or HIL testing of a BMS or other embedded processor (ex. Engine control unit). Some energy storage system operational limitation and optimization and electric machine operation and optimization for different usage profiles experience preferred.
Proprietary work: US Citizenship REQUIRED
NO SPONSORSHIPS
If you are interested in discussing, please s end your resume to: denglert@pdstech.com then call DJ #(714) 384-0004
All qualified applicants will receive consideration for employment without regard to race, color, sex, sexual orientation, gender identity, religion, national origin, disability, veteran status, age, marital status, pregnancy, genetic information, or other legally protected status.