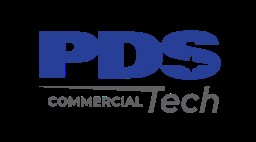 Job Information
PDS Tech Inc

Corp SMS Auditor

in

Savannah

,

Georgia
PDS is seeking a Corp SMS Auditor for an open position in Savannah, GA.
Position Purpose:
As an integral member of the Corporate Safety Management System (SMS) team, the Corporate SMS Auditor is responsible for conducting SMS assessments which evaluate the implementation, performance monitoring and continuous improvement of the GAC SMS.

The position will require the individual to review, analyze and make determinations that validate and/or improve the GAC SMS program.
Principal Duties and Responsibilities:
Conducts comprehensive safety assessments/audits to evaluate the company operations and safety controls at GAC business units to ensure conformance to GAC safety policies, SMS Program directives/requirements, and international and domestic regulations. .

Effectively communicates SMS program requirements to various levels of GAC management in all phases of assessment process (i.e., pre, during, post), and provides guidance on complying with requirements.

Identifies safety risks and SMS Program activities within the business through interviews and meetings with personnel.

Reviews and assesses safety data and dashboards, to include, hazard, near-miss, accident/incident, and damage.

Reviews and analyzes event investigation process and documentation for compliance with the SMS Program standards and training, and identifies non-compliance to provide guidance on complying with requirements. .

Reviews and analyzes the Site Safety Council and Event Review Team activities to ensure conformance to requirements, and identifies non-compliance to provide guidance on complying with requirements. .

Reviews and analyzes the activities of the Site SMS Coordinator/Manager to ensure the SMS Program requirements are met, and identifies non-compliance to provide guidance on complying with requirements.

Responsible for developing and dispersing SMS assessment correspondences and documents to GAC Sites/Business Units.

Develops assessment/audit reports and performance matrices, and presents the findings to various levels of GAC management.

Assists in the planning and coordination of SMS Assessments enterprise-wide.

Assists Corporate SMS Managers with follow-up evaluations and guidance on establishing or maintaining conformity when a business unit is in non-conformance with GAC safety policies, SMS directives, and government regulations. .

Assists Corporate SMS Senior Manager and Corporate SMS Managers in fulfilling their SMS assessment/audit duties and responsibilities. .
Additional Functions:
Provide technical support to manufacturing personnel.

Perform area inspections to ensure compliance with applicable standards and specifications. .

Participate in continuous improvement activities.

Perform other duties as assigned.
Education and Experience Requirements:
Bachelor's Degree Aviation Safety, Human Factors Ergo,Human Factors Eng, Industrial Org Psychology or Ops or related curriculum or equivalent combination of education and experience sufficient to successfully perform the essential functions of the job.

5 years extensive SMS and aerospace experience in a tech related field such as aviation safety, quality inspections, eng, aviation mfg maint service ops.

Must have experience developing comprehending tech docs, records, communications.
Other Requirements:
Professional certification/license as an AP mechanic and/or Pilot is preferred.

Certification (IS-BAO, MITRE, ASQ) in safety, auditing or inspection is preferred.
Unique Skills:
ICAO and 14 CFR Part 5 SMS experience: designing, documenting, managing and auditing an SMS program required

Aircraft manufacturing auditing experience preferred

ODA experience at a business aircraft manufacturer preferred

Experience with the FAA Voluntary SMS program: design, document, coordinate with an FAA representative required

Knowledge of FAA VSMS requirements checklists required
All qualified applicants will receive consideration for employment without regard to race, color, sex, sexual orientation, gender identity, religion, national origin, disability, veteran status, age, marital status, pregnancy, genetic information, or other legally protected status.