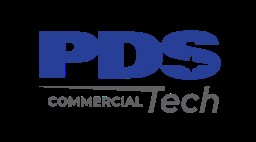 Job Information
PDS Tech Inc

Flight Test Spec I - Flight Test Engineer

in

Savannah

,

Georgia
PDS Tech is seeking an Flight Test Spec I - Flight Test Engineer for an open position in Savannah, GA.
Position Purpose :
Assists with the planning, coordination, test execution, and liaison to engineering supporting the development and production of aircraft products and services.
Principle Duties and Responsibilities:
Essential Functions:
Perform core roles and responsibilities with some oversight and direction applicable to the complexity of the testing

Support testing to including stability & control, flying qualities/characteristics, stall demonstration, performance, powerplant, mechanical systems, pneumatic systems, electrical systems, avionics, cooling/ventilation, icing, and cold/hot weather

Work with engineering and test pilots to define test points that are conducted on test aircraft

Definition of Instrumentation requirements and communication with instrumentation engineering group to support installation on aircraft to support test requirements

Definition of the aircraft configuration to support the on aircraft test

Tracks test points and updates pass/fail/repeat status

Supports on aircraft ground/flight testing as required.

Provides the judgment on acceptable test data during or post flight

Processing of data following a test flight to document test results

Development of flight test reports to show compliance with test requirements

Detailed test planning including mission plan, creating flight cards, configuration verification, and compiling appropriate restrictions and safety/hazard assessments

Prepare material and present for Test Readiness Review (TRR) to gain approval from stakeholders that system under test is ready to being ground/flight testing activities

Perform safety analysis and prepare material as required. for Safety Review Boards (SRB) to support test missions

Conducts flight test brief with flight ops and engineering

Provides the on airplane direction of test sequence and execution, relying on FT Analyst for acceptability of collected data with exceptions where this authority is delegated

Generates and transmits post flight test summary

Conducts debrief of test mission with test crew and engineering
Additional Functions:
Maintains a current knowledge of developments in the field of specialty and/or other related aircraft fields in order to recommend innovations to improve quality and effectiveness of company product

Actively works to improve daily processes and ensure all work meets customer (internal/external) requirements

Anticipates and resolves complex issues in creative and effective ways, developing standards and guides for diverse engineering activities Perform other duties as assigned.
Education and Experience Requirements:
Job Description
Bachelor's Degree in technical related curriculum applicable to the respective job position or equivalent combination of education and experience sufficient to successfully perform the essential functions of the job. 5 years Flight Test engineering experience or 10 yrs broad eng experience in several technical disciplines. Experience credit considered for related adv degrees limited to 2 yrs for Masters, 4 yrs for PhD in fields applicable to this job. Flight Test Engineer Certification may offset one year of experience requirement.
Unique Skills:
Experience developing flight test plans for fixed wing onboard execution on an experimental aircraft in the areas of performance, aerodynamics, powerplant, mechanical systems, or electronic systems

Experience executing test procedures onboard experimental fixed wing test aircraft

Experience performing analysis of post flight data to determine pass/fail
Other Requirements:
The level of technical skill and abilities appropriate for this grade will be established by each discipline.
All qualified applicants will receive consideration for employment without regard to race, color, sex, sexual orientation, gender identity, religion, national origin, disability, veteran status, age, marital status, pregnancy, genetic information, or other legally protected status.