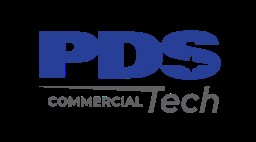 Job Information
PDS Tech Inc

Material Planner I

in

Savannah

,

Georgia
PDS Tech is seeking a Materials Planner I for an open position in Savannah, GA.
Under direct supervision, performs the planning activities associated with supporting final phase and service procurement requirements. Analyze data to create materials lists ensuring parts and materials are requisitioned, picked, and obtained in a timely manner. Maintains and monitors accurate on hand inventories, present and extended in house coverage (overages/shortages). Generate forecasts and manage the Replenishment Planning for parts by establishing inventory levels that ensure specified service levels are realized. Perform the planning activities that support the computerized Inventory Forecasting and Inventory Management System. Ensure the necessary documentation is provided for Q.C. compliance.
Principal Duties and Responsibilities:
Essential Functions: 1. Establish material requirements consistent with production rates, supplier lead times and corporate inventory objectives/policies. 2. Ensure all data elements which impact the planning and supply chain are maintained within lead times, service levels, receiving/carrying cost, etc. 3. Initiate purchase requisitions for new items, unique items and existing items that have reached reorder points. 4. Maintain by computer input, customer backorder and daily critical shortage reports to ensure parts are on order and available to meet schedules. 5. Coordinate with Service/Manufacturing Engineering, Planning Groups, In House Shops, and purchasing to expedite part in support of Gulfstream Customers in the Field and Gulfstream Service Center. 6. Expedite shortage through receiving and inspection for Service Center and Customers in the Field. 7. Monitor and assist in identification of excess inventory. Assist in determining whether the excess is subject to re-distribution or disposal. 8. Prepare daily, weekly and monthly reports pertaining to current status of inventory and overall customer service level, efficiency rating within Material Services. 9. Propose replenishment schedules for a Buyer or Planner/Releaser and communicate changes as required.
Additional Functions: 1. Identify components with high level of demand variability, analyze options and prepare recommendations for management approval. 2. Follow safety, 5S, and quality requirements in every phase of assigned duties. 3. Use Lean Manufacturing techniques to ensure inventory of kitted parts and in stock material is the minimum required to support the operation. 4. Analyze and resolve issues to maximize customer service at the lowest total cost. 5. Frequent interaction with personnel in other departments to follow-up, expedite coordinate parts and orders. 6. Develop understanding and establish experience base in procedures and the Customer Support Organization. 7. Develop investigative and analytical mind set, open minded individual willing to except new ideas. Assist with Process improvement and new process implementation. 8. Perform other duties as assigned.
Education and Experience Requirements:
High School graduate or GED. Bachelors degree preferred in Materials Management, Operations Management, or Manufacturing Engineering. Entry level position. Working knowledge of procurement procedures and manufacturing principles and their application to supply chain. Must be able to read and interpret blueprints.
Unique Skills:
SAP experience preferred

Extensive Excel skills
Other Requirements:
Effective oral and written communications skills; strong interpersonal skills. 2. Ability to operate personal computers, experience with Microsoft Windows/Windows NT and Microsoft Offices Products, Word and Excel.
All qualified applicants will receive consideration for employment without regard to race, color, sex, sexual orientation, gender identity, religion, national origin, disability, veteran status, age, marital status, pregnancy, genetic information, or other legally protected status.