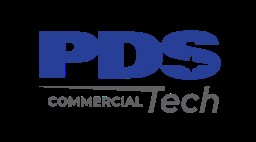 Job Information
PDS Tech Inc

Quality Control Inspect I

in

Savannah

,

Georgia
PDS is seeking a QC Inspector I for an open position in Savannah, GA.
In a team oriented environment, perform all tasks in Initial Phase Manufacturing, Composites, Final Phase in a timely and efficient manner to ensure aircraft parts, sub-assemblies, major assemblies, and installations are built to type design data.
Principal Duties and Responsibilities:
Essential Functions: 1. Perform inspection duties utilizing engineering drawings and orders, route cards, inspection travelers, work instructions, technical specifications, QA procedures and instructions, and other related documents. 2. Perform preliminary and progressive inspections of aircraft structure and systems, verify functional operation, final inspections, inspect for FOD and verify paperwork. Witness, verify and document specified manufacturing process steps. 3. Perform conformity/first article inspections to ensure compliance with FAA approved procedures. 4. Ensure the proper use and storage of area tools and equipment. 5. Conduct work in a manner that enhances own/other employees health and safety, product safety and promotes risk reduction; participate openly in safety-related event investigations, and immediately report workplace hazards and make suggestions for control; cooperate and contribute toward the overall success of the Safety program at the local level.
Additional Functions: 1. Provide technical support to manufacturing personnel. 2. Perform area inspections to ensure compliance with applicable standards and specifications. 3. Participate in continuous improvement activities. 4. Perform other duties as assigned.
For Additional Information on this Opening Please Contact Kellye Roberts:
Direct Number: 912-257-4867
Email Your Updated Resume to kroberts@pdstech.com
Education and Experience Requirements:
High School degree or GED.

Completion of formal inspection training program within 90 days of assignment.

One (1) year quality inspection experience or two years manufacturing experience.

Two (2) years manufacturing experience or equivalent aerospace experience preferred.
Unique Skills:
Aircraft structure experience with common inspection tools. Ability to work in confined spaces, and wear respirator.
Other Requirements:
Working knowledge of shop mathematics, and CATIA or blueprint reading and interpretation.

Competent in the use of basic shop tools and equipment. For Additional Information on this Opening Please Contact Kellye Roberts: Direct Number: 912-257-4867 Email Your Updated Resume to kroberts@pdstech.com
All qualified applicants will receive consideration for employment without regard to race, color, sex, sexual orientation, gender identity, religion, national origin, disability, veteran status, age, marital status, pregnancy, genetic information, or other legally protected status.