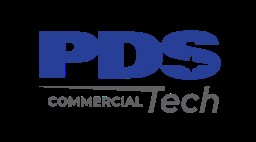 Job Information
PDS Tech Inc

Structural Mechanic III

in

Savannah

,

Georgia
PDS Tech is seeking a Structural Mechanic III for an open position in Savannah, GA.
In a team oriented work environment, under little to no supervision, perform a variety of structural assembly operations using required tools and appropriate prints, specs and operational requirements to complete work assignment, and ensure conformance to specification. May assist and instruct other team members.
Principal Duties and Responsibilities:
Essential Functions: 1. Perform assembly and fitting of detail parts and structures and varied drilling and riveting operations; ensures parts/assembly meet requirements. 2. Possess the proven ability to move to new tasks with only a moderate, short-term impact to established goal hours and schedule. 3. Rivet structural members, assemblies and parts using all tools required to do the job (e.g. portable riveting guns, pneumatic drills, counter sinks, rivet shavers, files, reamers, rivets). Must display the ability to remove fasteners without damaging structures. 4. Read work orders, blueprints, lofts, sketches, and operation sheets to determine sequence of operations, type size and hole pattern for rivets. 5. Check all work and ensure a defective free assembly prior to final inspection. 6. Instruct and assist other team members in interpretation of blueprints, drawings, and engineering orders; develop methods and shop aids to resolve production installation difficulties and problems. 7. Maintain and use all logs and records (e.g. MIR sheets, DMTs, Crabs, PCOs). 8. Align and assemble parts to be riveted using jigs, holding fixtures, pins, clamps, and fasteners. 9. Make repairs per Discrepant Material Tags (DMT), Material Review Request (MRR), Production Change Orders (PCO), performs necessary rework to ensure installations meet conformity. 10. Maintain a neat and orderly work area, supports the company 5S & Lean Initiative Program and complies with all safety regulations. 11. Work with little or no supervision. 12. May assist/instruct other team members. 13. Support Lean Activities.
Additional Functions: 1. Perform other duties as assigned.
Education and Experience Requirements:
High School Diploma/GED.

Q-Stamp preferred.

Three (3) years related structural assembly experience.

Experience working with Solumina and Smarteam preferred.
Unique Skills:
see job description / night shift may be an option at a later date.
Other Requirements: 1. Basic computer skills. 2. Must be able to read a scale and perform basic shop math. 3. Read and comprehend basic documents and instructions. 4. Must have essential personal skills, which include an aptitude for hands-on craftswork, a professional attitude, attention to detail, ability to work with people and to meet demanding schedules. 5. Must demonstrate good housekeeping and safety practices. 6. Must be able to read and interpret blue prints. 7. Must be skilled in close tolerance work and have knowledge of use of special tools and equipment. 8. Must be able to use mathematical formulas by solving dimensional problems using fractions, decimal fractions and whole numbers. 9. Ability to work with composite resins and materials. 10. Must be able to lift 50 lbs. 11. Must be able to work any shift. 12. Must be able to climb ladders/stands/stairs and work in small spaces and/or restricted areas.
All qualified applicants will receive consideration for employment without regard to race, color, sex, sexual orientation, gender identity, religion, national origin, disability, veteran status, age, marital status, pregnancy, genetic information, or other legally protected status.