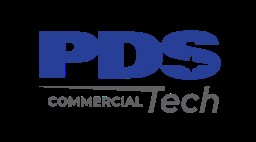 Job Information
PDS Tech Inc

Programmer Analyst 5

in

Seattle

,

Washington
PDS Tech, Inc. is seeking a Programmer Analyst in Bellevue, WA.
Leads and performs the design, program, test, implementation and documentation of highly-complex computing applications and software system architectures or computing architecture and computing application system designs. Initiates and leads the analysis of end user processes to define application requirements. Writes and compiles highly-complex code and constructs based on documented design or designs application architecture that integrates application software and delivery subsystems for specific applications. Provides support on highly-complex end user issues or complex application architecture. Leads the development of training for use of applications and identification of improvements to system architecture. Leads and performs analysis of information to determine architecture specifications, parameters for software compatibility, application security needs and other application architecture requirements.
• Interfaces and leads other client programmers in different time zones and cultures.
Interfaces with other Data Analytics personnel to leverage best practices.
Employs AGILE methodology.
Candidate must have knowledge of design and development of web-based applications.
Position requires expertise/experience in .Net Framework/.Net Core, Javascript with Vue, React or Angular, bootstrap or equivalent library, Web API.
Candidate must have working experience with database preferred, but not limited to Microsoft SQL Server.
Candidate should have experience in designing user interface and visualizations to communicate with a broad audience and influence decision making. Able to develop, maintain, and refine queries to present data.
Should have experience with Microsoft Access "Visual Basic applications".
Candidate is desired to have knowledge of data visualization frameworks such as D3.js, ChartJS or Tableau.
Education/experience typically acquired through advanced technical education (e.g. Bachelor) and typically 14 or more years' related work experience or an equivalent combination of technical education and experience (e.g. PhD+9 years' related work experience, Master+12 years' related work experience, 18 years' related work experience, etc.).
All qualified applicants will receive consideration for employment without regard to race, color, sex, sexual orientation, gender identity, religion, national origin, disability, veteran status, age, marital status, pregnancy, genetic information, or other legally protected status.