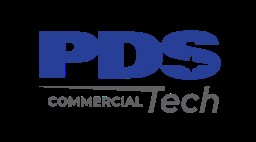 Job Information
PDS Tech Inc

Engineering Project Coordinator

in

South Bend

,

Indiana
PDS Tech, Inc. is seeking a Engineering Project Coordinator in South Bend, IN
Job Descriptions:
• Coordinates Engineering projects and ensures company resources are utilized appropriately.
• Compiles project status reports, coordinates project schedules, manages project meetings, and identifies and resolves technical problems.
• Identifies and analyzes requirements and defines project scope, requirements, and deliverables.
• Coordinates project activities and ensures all project phases are documented appropriately.
• Familiar with standard concepts, practices, and procedures within a particular field..
• Performs a variety of tasks.
• A degree of creativity and latitude is required.
• Typically reports to a supervisor or manager.
Key Responsibilities
• Analyze Designs
• Design Engineering
• Design Interpretation
• Test Products
• Failure Analysis
• Documentation Preparation
YOU MUST HAVE
• Bachelors Degree in Engineering
• 2 years engineering experience in addition to coop/intern experience
• 1 year of project experience including timeline management
WE VALUE
• Project Management experience is preferred
• Individuals who are self-motivated and able to work with little supervision, who consistently take the initiative to get things done, do things before being asked by others or forced to by events.
• Demonstrated mastery of design tools appropriate for the field (Mathcad / Matlab, etc.)
• Demonstrated previous program experience & success
• Ability to convey subtle or complex messages clearly, as appropriate for the topic and audience.
• Relies on experience and judgment to plan and accomplish goals
All qualified applicants will receive consideration for employment without regard to race, color, sex, sexual orientation, gender identity, religion, national origin, disability, veteran status, age, marital status, pregnancy, genetic information, or other legally protected status.