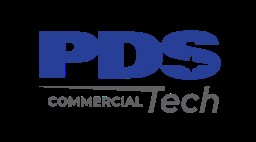 Job Information
PDS Tech Inc

Scientist

in

South San Francisco

,

California
PDS Tech is seeking candidates for a Scientist position in South San Francisco, CA
The ideal candidate will be a true team player who is passionate about delivering simple, effective, customer-focused products. The successful candidate will lead efforts to ensure that our applications truly delight customers. They will incorporate molecular biology and user-centric product design experience to develop robust, innovative assays for biologics safety testing, including testing gene therapy, monoclonal antibody, and cell therapy products. This position will also function in leading partnerships and collaborations with renowned investigators at research institutions, regulatory and standards organizations, industry, and pharma worldwide.
Job responsibilities include:
Works extensively with customers, sales, FAS, and Product Management to learn customer needs, and develops product requirements using the right technologies to meet those needs

Drives deep collaboration with internal and external customers during product inception, early prototyping, development and commercialization phases.

Performs benchmarking studies for customer-facing materials and for competitive analysis

Responsible for connecting with and learning from other Company divisions developing advanced molecular detection technologies

Leads innovation value stream initiatives

Plays major role in generating detailed customer requirements and verifiable product requirements documents. Understands the requirements of the end-user and provides feedback regarding process or system improvements accordingly.

Generates Technical Assessments and Competitive Landscape analyses, and makes technology recommendations as well as make/buy/license recommendations

This is a lab based role: Develops pilot products based on current advanced technologies, and utilizes extensive internal feasibility testing as well as feasibility feedback from customers to drive product requirements

Leads customer pilot product testing and early access testing programs to obtain feedback to feed into our product development process

Collaborates with molecular biologists, chemists, bioinformaticians, engineers, product managers, customer support, internal cross functional core teams and external scientists

Actively participates as a member of cross-functional product development teams

Documentation under design control to ensure quality product development

Supports business priorities

Provide training to customers and field teams on new products
Requirements / Education:
PhD in Molecular Biology / Genetics / Biochemistry / Organic Chemistry / Bioengineering with at least 1 year of experience, or MSc with at least 4 years of industry experience

Must have experience in working with customers and generating new applications for existing technologies

Experience gathering VOC and writing customer requirements

Multidisciplinary background preferred. Must have qPCR experience. NGS, CE, and sample extraction platform experience preferred.

Preferred experience

Has statistical skills using current platforms eg. JMP, R

Experience in working with regulated (GMP) customers

Non-technical skills

Demonstrated experience in driving for continuous improvement of processes

Willingness to be flexible and adaptable in a complex, matrixed environment

Able to adapt quickly to changing needs caused by time, budget, or business constraints

Comfortable working in a fast paced environment

Strong communication and presentation skills are essential

Self-motivated, independent, organized, and a proactive driving force of execution

Demonstrates passion for problem solving and outside-the-box thinking

Willingness to take on new challenges

Must be highly collaborative; Have the ability to work within a diverse team and contribute to a supportive, transparent, positive work environment both within the team and in the greater community

Demonstrated experience communicating and coordinating work across functions, cultures, and time zones
All qualified applicants will receive consideration for employment without regard to race, color, sex, sexual orientation, gender identity, religion, national origin, disability, veteran status, age, marital status, pregnancy, genetic information, or other legally protected status.