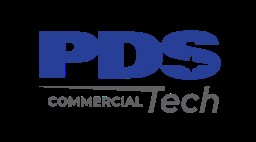 Job Information
PDS Tech Inc

Subcontracts Coordinator

in

Sparta

,

Wisconsin
PDS Tech, Inc. is seeking a Subcontracts Coordinator in Sparta, WI.
Description:
The role of a Sr. Subcontract Coordinator (SCC) is to provide onsite coordination efforts between the subcontractors, site management and the back-office Procurement & Subcontracts Support Center. The primary responsibility of the SCC is managing the day-to-day activities of all subcontractors and suppliers to ensure the subcontractors/suppliers are performing in accordance with the terms of the agreement. The Sr. SCC must manage the subcontractor(s) in a manner that allows the subcontractor(s) to progress their work in accordance with the schedule and the terms of the subcontract. The SCC is also responsible for day-to-day reporting requirements, communication with back office, site MGMT, and the subcontractor. The SCC will also be required to perform local sourcing to continually expand bidder's list, perform subcontractor CTIPS inspections in conjunction with the Quality Department, perform daily SCW accountable reporting, manage disputes and claims, subcontractor transitions, evaluate vendors, may perform some administration of subcontract change orders or local purchases. Track and communicate new subcontract requirements and coordinate with the back office and onsite program to ensure requirements are defined and timelines are met.
Responsibilities:
Read and understand all of the subcontractor's duties and responsibilities defined in the subcontract. Read and understand all subcontractor's rights defined in the subcontract in order to avoid giving direction which will create changes and claims. Knowledgeable of the Prime contract terms and conditions. Assists with ensuring compliance with the established policies / procedures and upholds KBR safety and quality management protocols. Knowledgeable in the local labor law in order to address concerns, issues and complains that can be raised by subcontractor workers. Verify that schedule requirements and progress milestones are being met by the subcontractors. Exercise independent judgment in the evaluation of subcontractor performance. Direct (manage) coordination and planning of activities of subcontractors to enhance the performance of the subcontractors. Maintain daily written records/logs, such as daily SCW accountably rosters. Identify, contact, and negotiating with potential vendors/subcontractor(s) to meet the requirements of the contracts. Responsible for monitoring the progress, plans, change orders, modifications or disputes of the subcontract. Administration of Subcontract Change Orders. Issue Stop Work Orders (SWO), and coordinate/monitor Subcontractor's demobilization. Coordinate receiving proper Base Access information/ submitting to the appropriate project personnel; Escort subcontractor workers inside the base as required. Evaluate the performance of current vendors/subcontractors. Interface with Accounts Payable to ensure contract payments are up to date. Time management; prioritizing work and documenting tasks (Daily/Weekly updates to back office support center). Skills: Knowledge of working with subcontract agreements, vendors and subcontractors. Experience in Government Contracting. Must have a valid Driver's License and be able to pass a drug and background test. High attention to detail. Ability and willingness to travel to various locations. Punctual for daily start time and meetings (working onsite/on location required). Excellent interpersonal, written and verbal communication skills. Proficient in Microsoft Excel and Word. CostPoint experience is a plus.
Required:
The ability to read, analyze and interpret general business periodicals, professional journals, technical bulletins and government regulations are essential requirements for this role.

The ability to write reports, business correspondence and procedure manuals will also be a regular requirement for this role.

The ability to effectively deliver oral presentations and to respond to questions from groups of managers, clients and subcontractors will be a daily requirement for this role.

Job success often hinges upon interpersonal communication and relationship development skills.

Job tasks require frequent interchange and the successful completion of job tasks depends in large part upon effective interaction and communication with others.

The ability to calculate figures and amounts such as discounts, interest, commissions, proportions, percentages, area, circumference, and volume.

Will continuously be in the field inspecting subcontractor's work and progress. This requires the ability to stand, walk, reach, climb, and balance.

Normally requires a 4-year degree in Business Administration (or related curriculum). In lieu of a degree, 3 years of equivalent experience in related activities is also acceptable.
All qualified applicants will receive consideration for employment without regard to race, color, sex, sexual orientation, gender identity, religion, national origin, disability, veteran status, age, marital status, pregnancy, genetic information, or other legally protected status.