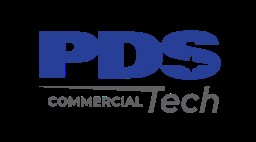 Job Information
PDS Tech Inc

Maintenance Logistics Analyst

in

Sterling Heights

,

Michigan
PDS Tech, Inc. is seeking a Maintenance Logistics Analyst, in Sterling Heights, MI.
Summary:
Develop operator and maintenance procedures using models, engineering drawings, schematics, manufacturing work instructions, vendor data or legacy data. Input Maintenance Task Data, support materiel, common and special tools into PowerLog-J or SLICWave in compliance with MIL-STD 13882B or GEIA-0007.

Collaborate in the development of troubleshooting logic trees, Preventative Maintenance Checks and Services (PMCS), and Battle Damage Assessment and Repair (BDAR) tasks. Collaborate in Technical Publication Work package mark-ups or reviews in compliance with Military Standards such as, MIL–STD 40051. Incorporate configuration change from design/manufacturing discrepancies and technical source results from test incident reports.

Generate, maintain, and update a combat vehicle's LSA-004 Maintenance Allocation Chart (MAC) and LSA-019 Task Analysis Summary in accordance with AR 700-82. Analyze and interpret moderately complex technical data packages for combat vehicles to determine maintenance and logistic usability. Create, track, and manage problem reports associated with the complex technical data packages.

Familiar with essential information about supply items including the National Stock Number and the SMR Code. Aid in LSA-030 Repair Parts and Special Tools List (RPSTL), and LSA-036 Provisioning Master Record (PMR) development.

Identify requirements for accurate, appropriate and timely development of illustrations.

Recommends program-specific guidelines for LMI style and format based on customer requirements and military specifications.

Confirm and solidify work flow charts and as well as reconcile, predict and roll up overall cumulative status for Earned Value metrics.

Review and finalize Contract Data Requirements List Deliveries.

Able to contribute to the full integration of technical, supply, and logistical support services to produce the best sustainable product for the warfighter
Skills Required:
Ability to read engineering drawing.

Ability to define and/or forecast support requirements.

General knowledge of military part or sock number or information services such as Web FLIS, PubLog, or IHS Haystack

General knowledge of applicable Military Standards used for development of LMI data such as MIL-STD 13882B, GEIA 0007, and AR 700-82

Skilled with Adobe Pro

Skilled with Microsoft.

Able to support external/internal customer meetings, validations/verifications, log demos, LSA/LSAR reviews, in-process reviews, etc.

Skills Preferred

Familiar with logistics design influence.

Familiar with automated test equipment and fault isolation techniques.

Familiar with Publishing Tools such as IADS or EMSNG

Familiar with viewing models in software such as Creo

Familiar with or have used Military Technical Publications or IETMs

Familiar with Databases and Tools such as Logistics Information Warehouse (LIW), Sets Kits and Outfits (SKO), and or Unit Level Logistics Systems (ULLS)

Familiar with executing Modified Work Orders and/or Depot Facilities
Experience Required:
4+ Years Experience with HS 2+ Years Experience with AA
All qualified applicants will receive consideration for employment without regard to race, color, sex, sexual orientation, gender identity, religion, national origin, disability, veteran status, age, marital status, pregnancy, genetic information, or other legally protected status.