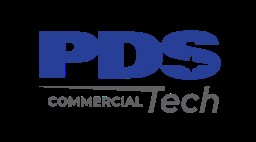 Job Information
PDS Tech Inc

Technical Writer Senior

in

Sterling Heights

,

Michigan
PDS Tech, Inc. is seeking a Technical Writer Senior in Sterling Heights , MI.
Creates and revises complex technical documentation to support the marketing, operation, repair, and maintenance of company products.

Ensures documents conform to company and government standards and specifications and language usage principles.

Creates and revises technical documentation using state-of-the-art publishing software technology including product descriptions, detailed functional descriptions, operating procedures, fault isolation, maintenance and repair procedures, illustrated parts breakdown (IPB), miscellaneous reports, proposals, marketing literature, or other technical documentation pertaining to company products.

Ensures compliance with customer requirements, government specifications, engineering standards, and language usage principles.

Researches and consults with engineering staff on systems and equipment to create and revise technical documentation.

Analyzes and interprets engineering drawings and other technical data to translate information into technical documentation.

Evaluates illustrations and graphics to determine how to best utilize them within the documentation.

Requests the creation of new illustrations/graphics or changes to existing illustrations/graphics.

Assists in evaluating project requirements by providing time and cost estimates.

May interface with customers on project content and technical issues.

Participates in reviews and validation efforts (onsite and offsite) for technical writing assignments.

Assists with overall design of technical documentation by providing input to format and style.

May lead small or portions of large technical writing assignments.

May perform or participate in unit and/or system testing on Interactive Electronic Technical Manuals (IETMs).

Maintains up-to-date knowledge on industry trends, practices, and applications.

Maintains a safe work environment and ensures compliance with safety objectives and policies.
Skills/ Experience/Education Required :
Defense Industry Experience.

Bachelor's Degree in a relevant technical discipline; or an equivalent combination of education and experience, plus 5 additional years of relevant experience

Working knowledge of hydraulics, mechanics, electronics, and system operations to write technical documentation.

Working knowledge of state-of-the-art publication/page production software and Interactive Electronic Technical Manual (IETM) functionality and development processes.

Ability to understand complex engineering designs, analyze and interpret engineering drawings and terminology, and translate into understandable language for non-engineers.

Ability to create and revise complex technical documentation, effectively answer customer questions and concerns related to company equipment and systems, engage in problem solving discussions with cross-functional team members, provide guidance to cross-functional team members, and ensure documentation is produced on time and within budget.

Ability to concentrate, attention to detail, and command of the English language. XML Authoring Tool Experience (e.g. Arbortext Epic Editor and Oxygen software)

MS Office Tools/Suite (Word, Excel, PowerPoint required; Access a plus) Adobe Acrobat Professional PDF Software – proficient for use of illustration markups; or use of a similar PDF (electronic) markup tool

Mechanical/Electrical/Operator Tech Writer Experience/KnowledgeRequired,

preferred in the defense industry Validation/Verification,

on-vehicle experience a plus

Content Management System (CMS) experience a plus

Customer Interaction/Customer Service skills required (some positions involve direct customer interface representing the Client)

Ability to work with a diverse team in several physical locations Knowledge of interactive electronic technical manual functionality, development processes, and markup languages is preferred

Familiarity with relevant military and commercial standards

Certain positions may require specialized technical knowledge
All qualified applicants will receive consideration for employment without regard to race, color, sex, sexual orientation, gender identity, religion, national origin, disability, veteran status, age, marital status, pregnancy, genetic information, or other legally protected status.