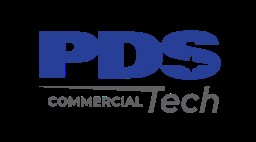 Job Information
PDS Tech Inc

Assembler

in

Streetsboro

,

Ohio
PDS Tech is seeking an Assembler for an open position in Streetsboro, OH.
ROLE PURPOSE:
Plan and perform a variety of duties to assemble parts, components, and related units, assigned machines and/or packaging systems to meet established and/or customer requirements. Perform wiring, assembling and soldering operations as required following standard methods and procedures.
PRINCIPAL ACCOUNTABILITIES:
Work from work orders, parts lists, blueprints, specifications, sketches, written or verbal instruction and own knowledge of equipment, procedures or modification necessary to meet exacting machine and/or system operational performance. Assist Manufacturing Engineering in verification and maintenance of assembly work instructions.

Use hand and power tools, soldering equipment, measuring devices and basic testers common to assembly operations. Use basic electrical test equipment for troubleshooting part and assemblies as required. Dress wired, solder connections and clean solder joints as required.

Obtain work and verify count on work orders, correctness of parts, components required for sub-assemblies, complete machine or multi-unit packaging system assembly. Makes and modifies parts as needed to accomplish assigned tasks.

Plan and assemble in prescribed or proper sequence a wide variety of parts and components and various other interrelated mechanical, pneumatic, electrical/electronic assemblies, drives, feeder/ weighing/ counting and packaging controls. Make accurate alignment of parts, components, and sub-assemblies. Drill, tap, bend and fit item in proper manner. Check clearances, make adjustments and readjust as required. As required, work with service and/ or customer personnel.

Operate assigned equipment, test and adjust to close tolerances in proper manner to meet requirements. Requisition needed parts and supplies.

Record time or production information required and maintain assigned records in proper manner. Maintain work area and equipment used in a clean and orderly condition. Detect and report faulty equipment, defective material or unsafe conditions to proper supervision. Observe all prescribe or standard safety rules and regulations.
For Additional Information on this Opening Please Contact Kellye Roberts:
Direct Number: 912-257-4867
Email Your Updated Resume to kroberts@pdstech.com
QUALIFICATIONS:
3+ years of previous assembly experience required.

Prior Light Assembly experience a plus

Knowledge of mechanics, electrical/electronic circuits, assembly methods and procedures of packaging machines and systems.

Previous experience working in IFS, SM+ or other ERP system.

Basic computer skills and ability to use software to program equipment.

Previous experience reading work orders, parts lists, complicated blueprints, instructions, and various types of precision measuring instruments.

Demonstrated ability in the use of shop mathematics.

High school diploma or equivalent
For Additional Information on this Opening Please Contact Kellye Roberts:
Direct Number: 912-257-4867
Email Your Updated Resume to kroberts@pdstech.com
All qualified applicants will receive consideration for employment without regard to race, color, sex, sexual orientation, gender identity, religion, national origin, disability, veteran status, age, marital status, pregnancy, genetic information, or other legally protected status.