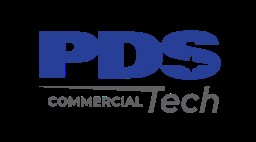 Job Information
PDS Tech Inc

Crane Operator

in

Sturgeon Bay

,

Wisconsin
GENERAL DUTIES (not all inclusive):
Operates a variety of cranes, ie, Lattice Booms and Hydraulic Telescopic Booms
Interprets load charts and plans all lifts.
Determines safe lift parameters and follows established procedures.
Documents lift plan as required any time the lift exceeds 75% of the crane's capacity for any given circumstance.
Performs safety inspection of crane, heavy equipment, wire rope, hooks, slings and rigging as required. Documents inspections as required.
Operates cranes for building construction and movement of cargo or equipment.
Performs daily equipment checks to ensure all equipment is properly maintained and in safe operating condition. Notates any repair or maintenance needs on the daily check list and notifies Foreman of these items daily. Checks all fluids and immediately notifies the Vehicle Maintenance Facility of any deficiencies and takes care of them prior to operation.
Performs daily safety inspection per the manufacturers daily check list and performs minor maintenance as required prior to operation of any equipment.
Identify and create work orders for general maintenance needs according to manufacturer recommendations or as directed by the Vehicle Maintenance Facility and Fleet Operations leadership.
Tracks equipment hours daily and notifies fleet operations office foreman any time equipment is within 50 hours of its PM due hours.
Performs general duties as required in support of Fleet Operations and ASC Operations Division metrics.
Supports the achievement of ASC metrics, whether metrics are directly or indirectly affected by this position's work activities.
Complies with all ASC Environmental Health & Safety and Quality Assurance requirements and goals.
Provides documentation to these divisions as necessary to ensure adequate legal documentation.
Works to achieve ASC goals and contractual commitments.
Performs physical activities including heavy lifting, climbing in and out of tall vehicles and heavy equipment, crawling as needed, working outdoors in extreme cold, and walking long distances daily.
Implements and maintains a safe workplace program and ensures that safety is the highest priority in the workplace.
Read and understand the manufacturers operating manual for each piece of equipment prior to operation of that equipment.
Performs other duties as required.
REQUIREMENTS:
High school graduate or equivalent is required.
Valid Driver's license required. Class A or B CDL preferred.
NCCCO, CIC or NCCER Certification a plus, or equivalent, in crane operations is required.
Experience as a heavy equipment operator (such as those outlined above) is required.
Experience operating Lattice Booms and Hydraulic Telescopic Booms
All qualified applicants will receive consideration for employment without regard to race, color, sex, sexual orientation, gender identity, religion, national origin, disability, veteran status, age, marital status, pregnancy, genetic information, or other legally protected status.