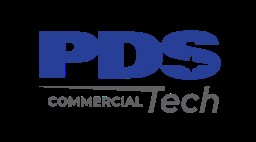 Job Information
PDS Tech Inc

Maintenance Supervisor

in

Sturtevant

,

Wisconsin
PDS Tech, Inc. is seeking a Maintenance Supervisor, in Racine, WI.
Summary:
Perform a wide variety of maintenance tasks involving the following trades; mechanical, electrical, electronic, plumbing, pipe fitting, heating, ventilation, air conditioning, arc and acetylene welding and steam boiler maintenance.

Perform the full range of maintenance trades, though specialization in one or more may be required.

Diagnose problems using appropriate troubleshooting techniques and perform or assist in the repair, installation or modification of electric control systems, printed circuit boards, air logic circuits, hydraulic and pneumatic systems associated with metal processing production equipment and building mechanical systems, in addition to all other duties performed by lower graded mechanics.

Use a variety of hand and power tools as well as modern electrical and mechanical diagnostic equipment, including all of those used in Maintenance Mechanic 3 job description.

Work with factory service mechanics who are called in for special technical problems or major repairs.

Devise new methods in the absence of standard operating procedures by exercising independent judgment and initiative.

Attend machine and control builders training classes and service schools, seminars and other training sessions considered by management to be necessary for adequate machine and equipment repair coverage.
Requirements:
The position requires the ability, knowledge and desire to instruct other less experienced mechanics in addition to presenting formal maintenance programs; must be capable of proceeding alone with planning, layout and completion of assignments using and interpreting blueprints, instructions, sketches, schematic diagrams, specifications and equipment or service manuals.

Responsible for TPM, teamwork, accuracy, total quality, employee involvement and cost reductions.

Maintain necessary records and note revisions on prints and in specifications to maintain updated records.

Move materials as necessary in the performance of duties.

Detect and report improper operation, faulty equipment, defective materials and unusual conditions to proper supervision.

Maintain work area and equipment in a clean and orderly condition.

Follow prescribed safety rules and regulations, environmental codes and good housekeeping standards.

Perform other duties as assigned or directed which are normally associated with maintenance activities.

Provide aid and assistance to other mechanics and trainees, who are less familiar with specific tasks.
All qualified applicants will receive consideration for employment without regard to race, color, sex, sexual orientation, gender identity, religion, national origin, disability, veteran status, age, marital status, pregnancy, genetic information, or other legally protected status.