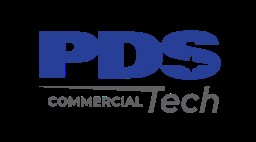 Job Information
PDS Tech Inc

Administrative Assistant

in

Suring

,

Wisconsin
JOB SUMMARY: Answer inquiries and provide information to the general public, customers, visitors, and other interested parties regarding activities conducted at establishment and location of departments, offices, and employees within the organization.
Essential Duties and responsibilities include the following.
Operate telephone switchboard to answer, screen, or forward calls, providing information, taking messages, or scheduling appointments.

Greet persons entering establishment, determine nature and purpose of visit, and direct or escort them to specific destinations.

Transmit information or documents to customers, using computer, mail, or facsimile machine.

Hear and resolve complaints from customers or the public.

Perform administrative support tasks, such as proofreading, transcribing handwritten information, or operating calculators or computers to work with pay records, invoices, balance sheets, or other documents.

File and maintain records.

Provide information about establishment, such as location of departments or offices, employees within the organization, or services provided.

Collect, sort, distribute, or prepare mail, messages, or courier deliveries.

Process and prepare memos, correspondence, travel vouchers, or other documents.

Receive payment and record receipts for services.

Analyze data to determine answers to questions from customers or members of the public.

Keep a current record of staff members' whereabouts and availability.

Take orders for merchandise or materials and send them to the proper departments to be filled.

Enroll individuals to participate in programs and notify them of their acceptance.

Schedule space or equipment for special programs and prepare lists of participants.

Perform duties, such as taking care of plants or straightening magazines to maintain lobby or reception area.
JOB QUALIFICATIONS:
Communication, Written - Ability to communicate in writing clearly and concisely.

Organized - Possessing the trait of being organized or following a systematic method of performing a task.

Accuracy - Ability to perform work accurately and thoroughly.

Communication, Oral - Ability to communicate effectively with others using the spoken word.

Responsible - Ability to be held accountable or answerable for one's conduct.

Relationship Building - Ability to effectively build relationships with customers and co-workers.

Honesty / Integrity - Ability to be truthful and be seen as credible in the workplace.

Customer Oriented - Ability to take care of the customers' needs while following company procedures.

Working Under Pressure - Ability to complete assigned tasks under stressful situations.

Reliability - The trait of being dependable and trustworthy.

Patience - Ability to act calmly under stress and strain, and of not being hasty or impetuous.

Friendly - Ability to exhibit a cheerful demeanor toward others.

Accountability - Ability to accept responsibility and account for his/her actions.
REPORTS TO: Human Resource Manager
DAYS: Monday – Friday
HOURS: 8:00 A.M. to 4:00 P.M. or as assigned
All qualified applicants will receive consideration for employment without regard to race, color, sex, sexual orientation, gender identity, religion, national origin, disability, veteran status, age, marital status, pregnancy, genetic information, or other legally protected status.