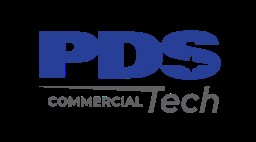 Job Information
PDS Tech Inc

Leave Management Consultant-HR-REMOTE

in

Tampa

,

Florida
Position Description:
* Leave and Accommodations Consultant for Canada and / or US.*
The Business Services Leave Administration and Accommodations Group administers Occupational, Non-Occupational disability, and Medical Accommodations Services to salary, hourly and unionized associates for CCR and Independent Bottlers. The position reports to the Manager, Leave Administration and Accommodations. The Leave Management Consultant will provide effective and efficient leave management to ensure adherence of all company policies, benefit provisions, federal and state regulations and collective bargaining agreements. This role administers and reports on all leaves for all facilities across North America.
Job Duties:
• Conduct one-on-one, interactive process phone meetings with employees to obtain pertinent information, determine applicability policies and procedures to the issue at hand, recommend an action plan and provide follow-up as necessary
• Collaborate with Business Partners and Senior Management on complex or escalated issues
• Maintain appropriate documentation of cases and case management system that will assist in compiling data for metrics, reporting and analytics
• Assists after claim submissions and ensures that all forms are submitted to the third party adjudicator as required
• Serve as a subject matter expert and liaison with third party leave administrator for leaves, work accommodations, and workers' compensation programs for the U.S and Canada in alignment and under the general direction and guidance of department leadership and the Legal department.
• Assist managers and employees on leaves or work accommodations to fully understand the leave process and answer questions they have regarding
• Resolve problems within scope of authority, while escalating others as needed, including payroll, benefits and Legal
• Lead an interactive process, documenting the steps taken and ensuring the correct people are involved to drive the determination and outcome on all work accommodation requests
• Maintain record keeping reports as required for leaves and accommodation status and distribute on regular basis to manager, business leaders, HR/Labor
• Monitors Workers' Compensation (WC) claims on vendor system, coordinate completion of wage statements, maintain case management documentation & directs injured worker for initial examination where applicable
• Works closely with the TPA administrator to ensure that all claims are handled promptly to ensure service level agreements are met within Business Services
• Maintains relationship with third party administrator ensuring that all associate needs are met
• Track leaves to ensure timely processing and coordinate with Payroll as necessary to ensure proper SLA is being maintained
• Monitor denied / closed leaves and ensuring interactive process/engagement is met, escalating to vendors for disability management or engagement in accommodations where necessary. For claims not being approved for any leave type, manage case through unpaid unapproved leave and accommodations engagement to determine leave/employment status
• Remains current with changes in legislation, policy and collective bargaining agreements that may affect active claims
• Conduct or provide support on investigations/litigation regarding cases.
The Leave Management Consultant is responsible for the management of the leave of absence process for associates on Non-Occupational/Occupational absences or requesting Medical Accommodations engagement. This role ensures HR system processing, updates and leads all efforts as one company point of contact during the leave of absence. This position coordinates the interactions of multiple corporate functions, consults with internal and external resources to facilitate the absence management process. The Leave Management Consultant works closely with HRBPs, Managers, COEs such as Risk Management and Total Rewards, TPAs, Employee Relations as well as other functional areas to provide assistance.
This position will provide specialized support within Business Services in areas of leaves administration, absence management, case management coordination, and technical assistance related to leaves, benefits, payroll, absence management and disability issues.
Position Requirements:
Education Minimum Required:
• Associate Degree/ two years college or high school and 4+ years of disability management experience
Education Preferred Level:
• Bachelor's degree
Experience Minimum Required:
• 4+ years administrative experience in Human Resource Department administering FMLA, Disability and/or Worker's Compensation
• Case management system experience
Experience Preferred Level:
• Proficient in Microsoft Office
• Experience using SAP or other HR systems
• Previous disability/claims/return to work or leave management experience
Skills Minimum Required:
• Excellent verbal and written communication skills. Must be able to communicate policies and legal/medical terminology in a clear and concise manner.
• Strong Customer Service Case Management approach
• Ability to foster effective working relationships and build consensus
• Ability to plan, organize, prioritize, work independently and meet deadlines
• Ability to work effectively with individuals at all levels of the organization
• Ability to draft well-written correspondence and documentation
• Knowledge of the principles, practices and operational guidelines and legal requirement related to ADA.
Skills Preferred Level:
• Bilingual (Spanish/English) preferred
All qualified applicants will receive consideration for employment without regard to race, color, sex, sexual orientation, gender identity, religion, national origin, disability, veteran status, age, marital status, pregnancy, genetic information, or other legally protected status.