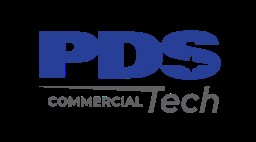 Job Information
PDS Tech Inc

Talent Acquisition Specialist_CCBFL

in

Tampa

,

Florida
PDS Tech Commercial Inc, is seeking candidates for a Talent Acquisition Specialist position in Tampa, FL
Job Title: Talent Acquisition Specialist
Job Type: Full time; Consultant
Location: Tampa, FL 33610
Schedule: Monday to Friday; 8am to 5pm
Payrate: $24.00/hr
Job Description:
Effectively and accurately communicate Company's Talent philosophy, including total rewards programs.

Thoroughly communicate our passion for our business and our products. Understand and articulate the Company's story and how each associate plays a key role to our success.

Ability to effectively develop a strong and mission-driven candidate pipeline that enables ongoing growth.

Work with, and instill, a positive sense of urgency, collaborative approach and an "all-in" mentality.

Understand the competitive landscape and be able to educate our candidates on why the Company is the right fit for their talents.

Develop and build upon relationships with your customers, Hiring Managers and Business Partners.

Ability to partner with Hiring Managers to develop talent acquisition strategies which include targeting the right talent for the role.

Engaging with stakeholders in developing strategies which align with the Company's mission in building diverse, high performing teams.

Collaborate with Human Resource Team Members, Talent Acquisition Business Partners and fellow Talent Team Members to ensure team is creating positive synergy

Engage in continuous process improvements that increase efficiencies that support the recruitment of the best talent for our organization.

Continually improve the process and quality of talent brought into our organization.

High degree of independent decision making, as well as the ability to manage multiple recruitment assignments with aggressive timelines.

Ability to meet and/or exceed key performance metrics.

High degree of organization and ability to prioritize and plan out a typical day.

Provide outstanding communication skills, partnership, teamwork, negotiation and influencing skills are required.

Ensure all legal and regulatory compliance rules are always followed.
Talent Acquisition Specialist typical day will include:
Reviewing candidate applications and resumes up to 100+ per day Phone Screening candidates, a typical day may include 20-25 phone screens

Engaging with Hiring Managers to identify needs and schedule on-site interviews

Scheduling candidates for on-site or video interviews with Hiring Managers with a high importance placed on effectively communicating and confirming candidates

Frequently participating in the interview process as part of the interview panel

Presenting post interview offers and sending regret notifications

Upon background clearance you will be responsible for confirming new associates and scheduling for onboarding

Completion and verification (for accuracy) of hiring information to submit new associate for hire

Performance and progress are measured through reporting metrics and analysis.

A key factor to your success will be the ability to update recruitment actions in real time while taking accountability to maintain accuracy of all reporting.

This role will place our hourly associates state-wide. Atmosphere is extremely face-paced, and you will need to be flexible with the ability to manage up to 40-50 requisitions on average.
To succeed and grow in this role your skill set must include:
Experience managing multiple stakeholders and candidates in a high volume, fast paced environment.

Experience sourcing, screening and assessing candidate qualifications.

Experience researching local industry/employment market to drive recruiting process.

Personable, with strong communication skills both verbal and written.

Productive and efficient in planning and executing work with multiple projects/priorities.

Ability to work and make decisions independently with limited direction.

Strong attention to detail orientation, follow up and highly efficient organizational skills.

Able to prioritize and re-prioritize as needed.

Ability to push yourself to achieve new goals as well as cheer on fellow teammates to achieve team goals.

Driven to build positive relationships with hiring managers and business partners.

Customer focused approach to respond to the needs of hiring managers.

Listens effectively and develops relationship with candidates.

Ability to be self-disciplined and able to work independently

Ability to maintain strict confidentiality.

Ability to accurately assess candidate qualifications.

Excellent time management skills.

Passionate and knowledgeable about Company products.
Your professional and educational experience must include:
Bachelor's degree, preferably in Business, Human Resources, Communications or Social Sciences. Or Associates Degree with 5+ years of Recruitment Experience.

Minimum of 3 years of experience in high-volume recruitment, experience with warehouse and/or production roles preferred.

Minimum 3 years of experience sourcing, screening and scheduling candidates.

Proven success with remote/teleworking

Intermediate experience with Microsoft Outlook, Word and Excel.

Experience with various ATS systems and recruitment sources: Indeed, LinkedIn and Monster preferred.
Pay Details: $24.00 per hour
Benefit offerings available for our associates include medical, dental, vision, life insurance, short-term disability, additional voluntary benefits, EAP program, commuter benefits and a 401K plan. Our benefit offerings provide employees the flexibility to choose the type of coverage that meets their individual needs. In addition, our associates may be eligible for paid leave including Paid Sick Leave or any other paid leave required by Federal, State, or local law, as well as Holiday pay where applicable.
Equal Opportunity Employer/Veterans/Disabled
To read our Candidate Privacy Information Statement, which explains how we will use your information, please navigate to https://www.pdstech.com/candidate-privacy
The Company will consider qualified applicants with arrest and conviction records subject to federal contractor requirements and/or security clearance requirements.