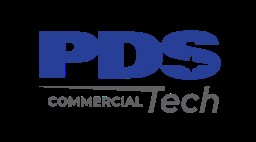 Job Information
PDS Tech Inc

Machining Process Manager

in

Tanner

,

Alabama
Write programs in the language of the CNC controllers. Selects the proper cutting tools needed to machine workpieces into the desired shapes. Revise programs or methods to improve effectiveness, eliminate errors, and retest programs to check that problems have been solved. Analyze job orders, drawings, blueprints, specifications, and design data to calculate dimensions, tool selection, machine speeds, and feed rates. Lead and educate the machining engineering personnel and the production members. Ensure Teamwork is maintained at a high level, and open communication is a natural aspect of the culture.
SCOPE OF RESPONSIBILITY:
Coordinating actions in a certain order or pattern according to a specific rule or set of rules. Ensure the ability to quickly and accurately compare similarities and differences of the process or components to ensure a high-quality rate. Manufacturing schedules being met, quality requirements, efficiency requirements, proper labor content, and maintaining a safe working environment are all fundamentals of this position.
ESSENTIAL DUTIES & RESPONSIBILITIES
• Establishes the Machining Method & Flow for completion of components
• Sets up the daily requirements for the above personnel, and processes
• Educates and follows their performance providing guidance as required
• Communicates all needs to the Plant Manager
• Establishes, or assists in the Daily, Weekly, and Monthly Reporting
• Leads Problem Solving activities as needed
• Reviews Change Recommendations that would impact the machining processes or components
• Teaches and maintains a superior 5-S plant condition
• Assists in the Predictive and Preventive Maintenance of all area machinery
• Communicates in a timely manner all performance points, positive or corrective, to the Plant Manager
• Applies Deming principles and other root cause analysis tools when analyzing problems within the department and makes appropriate recommendations for improvement
• Performs other related functions as assigned
REQUIREMENTS (including educational requirements)
• Must have a Bachelors degree in Mechanical Engineering or a related field
• Must have 5 or more years of progressive responsibility in high volume Machining and Manufacturing Processes.
• Must have working knowledge and experience with CNC Machining and programming
• Must be well organized and thorough with a strong attention to detail
• Must be resourceful, have the ability to provide clear and analytical thinking as well as an ability to problem solve and create effective strategies
• Must have strong verbal and written communication skills
All qualified applicants will receive consideration for employment without regard to race, color, sex, sexual orientation, gender identity, religion, national origin, disability, veteran status, age, marital status, pregnancy, genetic information, or other legally protected status.