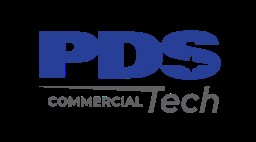 Job Information
PDS Tech Inc

Civil Construction Project Specialist

in

Tempe

,

Arizona
The Civil Engineering Specialist will be responsible for field project management and quality control inspections of civil and general utility construction. Includes testing and approval of materials, provided services, verification of construction workmanship, site safety requirements and coordination of work hours and equipment. Will assist in the development of project schedules, manpower and supporting staff requirements. Will be involved in various phases of engineering (design, design overview, design changes, pre-bid and construction meetings and installation records), construction contract administration and quality control. The specialist will have a significant role in total project management endeavoring to produce a product functioning as designed, completed safely, on schedule and within budget. Projects will include a wide range of company facilities including but not limited to distribution, transmission, substation, generation, water delivery and hydro generation.
Job Duties
Perform field testing of civil materials or schedule/coordinate such testing with civil material testing firms. Must be knowledgeable and experienced in civil material testing that includes but is not limited to: soils, aggregates, cemetitious materials and asphaltic concrete. Testing and sampling to include at a minimum: field density testing using nuclear and sand cone methods, sampling and testing of aggregates, slump, unit weight, temperature and air entrainment of concrete, sampling of concrete for compression testing, coring of concrete and asphaltic pavement, field sampling of asphaltic concrete, Marshall testing and density of asphalt using nuclear methods.

Knowledgeable and experienced in laboratory testing of civil materials. Includes sieve analysis, Atterberg limit, moisture/density relationship, moisture/density measurements using ring samples, direct shear, consolidation of soils, swelling pressure, collapse potential, resistance value (R-value), gyratory compaction, Marshall test, extraction and gradation of asphalt, flexural strength of shotcrete panels and compression of soils, concrete cylinders, mortar cubes, grout prisms and masonry units.

Verify structural bolted connections using turn-of-the-nut method and be familiar with different grades of fastener material.

Knowledge of conductor installation, conductor sagging, transmission tower and pole assembly preferred.

Collects data, reviews and comments on engineering design and constructability for compliance with SRP standards. Will also interface with engineer and construction forces in regards to design drawing and specification interpretation.

Reviews and comments on material availability and usage.

Reviews and monitors construction schedule to insure its feasibility and alerts responsible engineer and management of possible problem areas.

Maintains complete daily log to include cost trends and comments of possible change orders for regular reports to management as required.

Prepares routine and special reports designed to inform responsible engineer or management in a timely manner of the need for action and decision as required.

Monitors construction progress in the field and coordinates activity as required to maintain job progress and adherence to schedule. Responsible for verification of work completed by contractor for progress payments as required.

Determines if the construction forces have complied with the safety, design and construction requirements and specifications and has authority and responsibility to direct construction forces to meet these requirements up to and including stopping work activities.

Resolve errors, omissions and/or problems with little or no direction from the responsible engineer.

Resolves procurement problems of owner or contractor furnished materials delivered to job site by SRP or material supply house personnel.

May perform duties of company Radiation Safety Officer (RSO).
Several positions are anticipated, with education requirements and experience as below:
Education
LevelRequirement
1High School Diploma or GED
2Level 1 requirement PLUS Minimum of 15 college credit hours in a discipline related to civil construction or equal. (i.e. Civil Engineering, Engineering Construction, General Applied Sciences, Business, Project Management or coursework pursuant to completion of a degree in any of those disciplines).
SRLevel 2 requirements PLUS additional 15 college credit hours (30 total) as outlined above.
Years of Experience
The requirement for professional experience is defined as post-degree, exempt/professional, job-related experience.
LevelRequirement
26+ years at Specialist 1 or 6+ years of related experience or 6+ years journeyman C&M person or equivalent training and work experience involving civil construction and material testing requiring effective teamwork, efficiency and safety of the work group.
SR5+ years at Specialist 2 or 11+ years of related or journeyman experience as defined above.
Type of Training /Special Licensing
Nuclear density gage: Radiation safety and operation training classes required as designated by department manager.
American Concrete Institute (ACI): Field, Strength and Aggregates testing certifications preferred.
Arizona Technical Testing Institute (ATTI): Field, Asphalt and Soils/Aggregate testing certifications preferred.
Other Significant Requirements
Entails significant interaction with SRP's external customers and contractors.

Employee may be required to sign confidentiality statements.

Maintain a safe and effective work environment on and off SRP property.

Must establish and maintain good relations with equipment providers, vendors, consultants, contract crews and customers.

Employee may travel out of Phoenix area. Travel out of state is rare.
Knowledge, Skills, Abilities and Other (KSAO)
Ability to interact positively in any environment.

Knowledge of surveying, soil and concrete testing, concrete, structural steel and standard practices of installation.

Must be able to read and understand construction drawings for topography, foundations, structural steel, masonry, buried conduit, electrical grounding and electrical equipment arrangement.

Understand and apply recognized construction standards and best practices.

Practice Company's safe driving rules including the Smith System.

Have a good awareness of Commitment Based Safety and STOP principles and practice these principles.

Share expertise with fellow employees and mentor senior technicians in the department.

Strong background in problem solving.

Strong verbal and written communication skills.

Understand and enforce construction "safe work practices"

Able to take charge of day-to-day activities in the absence of supervision.
All qualified applicants will receive consideration for employment without regard to race, color, sex, sexual orientation, gender identity, religion, national origin, disability, veteran status, age, marital status, pregnancy, genetic information, or other legally protected status.