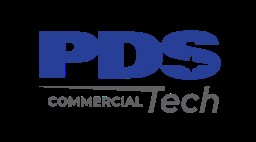 Job Information
PDS Tech Inc

DB2 Data Base Administrator

in

Tempe

,

Arizona
PDS Tech is currently seeking a DB2 DBA in Tempe, AZ
The company is one of the largest public power and water utilities in the U.S. providing electricity to approximately one million customers in the greater metropolitan Phoenix area. Since its founding in 1903, the company has fostered a culture of stewardship and customer service consistently ranking as an industry leader in customer service according to J.D. Power. SRP continues to adapt to its changing business environment by seeking innovative ways to reimagine utility service and the provision of critical resources essential to the life and economy of Arizona.
Job Brief
Responsible for all DB2 Database Administration functions.
Job Responsibilities
• Work responsibilities include both application support and development projects
• Support multiple testing and production environments, and work closely with project teams to ensure database changes are coordinated with application requirements
• Assist application developers in design, problem determination and resolution, and performance tuning
• Work closely with system programmers on software release updates and testing of upgrades
• Provide technical support to other staff members
• Provide mentoring of best practices to application developers and clients when applicable
• Critical application development schedules may require after-hours support
• Support of mission critical applications requires after-hours and on-call support
Education
Completion of a Bachelor's Degree from an accredited institution that prepares the employee for the assignment.
Knowledge and Skills
• Extensive experience with IBM DB2 v11 or v12 running in a Z/OS environment.
• Background in Z/OS shops having critical CICS and Batch workloads in a 7x24 environment.
• Experience with mainframe Application DB2 support such as: DB2 packages, Data Sharing, locks, Application DB2 performance tuning
• Ability to analyze and design physical databases and their definitions.
• Familiar with BMC DB2 tools including Object Administration (Catalog Manager, Change Manager), Log Master and Performance tools such as Mainview and Apptune.
• Familiar with Compuware tools File-Aid/DB2 and File-Aid/RDX
• Strong z/OS DB2 object management experience, including partitioned tables, UTS, triggers and Stored Procedures
• Experience with all DB2 utilities including but not limited to Back-up, Reorg, Recovery, Runstats, etc.
• Working knowledge of DDL, DML, stored procedures, triggers, views, aliases, constraints and cursors.
• Knowledge of REXX or Clist programming and ISPF panel definitions is desirable
• Proficiency with SQL performance tuning and scalability analysis.
• Excellent written/verbal communication and documentation skills.
• Able to work independently and deliver high quality results when given a set of objective requirements
All qualified applicants will receive consideration for employment without regard to race, color, sex, sexual orientation, gender identity, religion, national origin, disability, veteran status, age, marital status, pregnancy, genetic information, or other legally protected status.