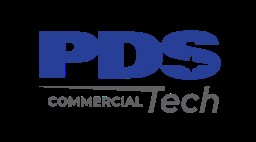 Job Information
PDS Tech Inc

Project Engineer

in

Tempe

,

Arizona
PDS Tech, Inc. is seeking Project Engineers in Tempe, AZ.
Summary:
Join the Mechanical Systems and Components team that designs, develops, and integrates highly complex actuation systems products (launch vehicles, space, missile, and marine applications) within Honeywell Aerospace. You will be integral in creating system solutions that meet the evolving needs of our customers. You will be involved in every aspect of the systems life cycle, from the front end of business development through product end of life. This role includes interfacing within and across multiple Honeywell sites, as well as external customers.
This position will provide for technical leadership in the execution, cost control, schedule execution, milestone management and customer/PM interface to meet key milestones and program objectives. This opportunity provides an excellent opportunity to develop the aerospace technologies of the future!
Key Responsibilities
• Project management performance and execution
• Cost, schedule, and milestone development/management
• Risk (threats/opportunities) development and management
• Customer technical communication and relationships
• Understand actuation technology
• Metric development/reporting
• Hardware supplier technical communication/interface
• Technical problem solving/Root cause analysis
• Technical documentation – Test plans, procedures, and reports
• Analysis of test data results
• Assess customer requirements documentation
• Assess Government regulatory requirements
• Design validation through build and test execution
• Proposal development support of estimation of resources and schedule
YOU MUST HAVE
• Bachelor's degree in Engineering (preferably Mechanical, Aerospace, or Electrical Engineering)
• Minimum 0+ years of applied engineering experience
• All applicants must be US Citizens, due to contractual requirements
WE VALUE
• Team building and collaboration
• Ability to create specific action plans, prioritize time, and resources effectively
• Individuals who are self-motivated and able to work with little supervision, who consistently take the initiative to get things done, do things before being asked by others or forced to by events
• Ability to convey subtle or complex messages clearly, as appropriate for the topic and audience
• Able to convey technical ideas and concepts through team discussions, presentations, and in writing
• Knowledge of Geometric Dimensioning and Tolerancing (GD&T) is a plus
• Interest in project management - cost, schedule, technical execution is a plus
• Manufacturing experience is a plus
• Validation and Verification (V&V)/Development and Qualification Testing experience is a plus
• Experience in mechanical, electrical, hydraulic actuation is a plus
• Earned Value Management System (EVMS) skills is a plus
All qualified applicants will receive consideration for employment without regard to race, color, sex, sexual orientation, gender identity, religion, national origin, disability, veteran status, age, marital status, pregnancy, genetic information, or other legally protected status.