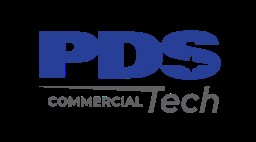 Job Information
PDS Tech Inc

Lead Software Development Engineer

in

Trenton

,

New Jersey
Development Lead:
We are kicking off a new initiative for Advanced Authentication awareness and integration. This new platform will be built from the ground up while integrating with internal and external applications. The platform will provide additional touchpoints and key data elements to feed into our Fraud tools for enhanced analysis and decisioning. The Technical Lead will serve as the technical leader of the initiative and collaborate with the Architecture team to define, understand and implement the approved solution. This position will be part of a new team that is tasked with creating and delivering the Authentication Hub engine and messaging integration; beginning with our Card Valet and IVR applications to tie into our Fraud tools and decision engines. The position will be working with new and existing engineers to develop and maintain high performing and high-quality platform that will be capable of managing multiple inputs and outputs as the platform grows. You'll be working in a collaborative environment with other internal teams within Risk Technology and within the company to develop and manage a functional platform, while working in a fast-paced environment.
The Technical Lead position will be responsible for:
• Understanding the overall solution and interim steps to achieve stated goals
• Understanding of the details of each component of the solution and how they fit together
• Ensuring technical solution is adhering to stated goals
• Ensuring non-functional requirements are being met in lockstep with implementation
• Collaborating with their team to identify and fix technical problems
• Checking that software and applications are updated
• Guiding team through technical issues and challenges
• Identifying risks and forming contingency plans as soon as possible.
• Keeping up-to-date with industry trends and developments.
• Being transparent with the team about challenges, failures, and successes.
Qualifications:
• Experienced technical leader with strong technical experience, planning, coordination and communication skills
• Experience leading technical aspects of multi-phase, cross-organization programs/initiatives
• Collaborate within an Agile team environment to implement new features and functionality.
• Grow and apply technical knowledge of software, hardware and open source technology stacks.
• 7+ years of practical experience leading technical team and developing resilient, high volume, low latency platforms.
• Excellent technical, diagnostic, and troubleshooting skills.
• Linux, Java, Spring, Kafka, Redis, Oracle,
• J2EE patterns
• Service Oriented Architecture (SOA fine grain) methodologies,
• AWS, Azure
Preferred Skills, Experience, and Education:
• Financial services industry experience preferred. Fraud technology solution experience a plus.
• Experience working with and integrating with vendor processes and solutions - libraries, frameworks, and APIs.
• Experience in the day-to-day practicalities of Agile software Product Development Lifecycles such as Scrum, SAFe, DAD, Lean Agile, Kanban, etc.
All qualified applicants will receive consideration for employment without regard to race, color, sex, sexual orientation, gender identity, religion, national origin, disability, veteran status, age, marital status, pregnancy, genetic information, or other legally protected status.