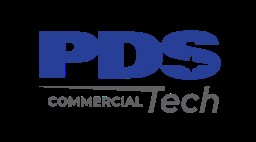 Job Information
PDS Tech Inc

Functional Safety Engineer

in

Troy

,

Michigan
The project Functional Safety Engineer (FSE) is responsible to perform assigned FuSa activities within the project, in accordance with our client's methodology (based on ISO26262 Functional Safety Standard). Reports to the Project Functional Safety Manager (PFSM) and PL FuSa Metier Manager.
● Analyses / defines functional safety requirements within the project based on Customer Requirements
● Carries out design analysis to support the development of safety case arguments for safety related products
● Supports integration of the safety activities in the development project
● Creates / Contributes as necessary (planned) to hazard and risk analyses, safety plan, functional and technical safety concept
● Specifies safety requirements and safety concepts for system / component
● Supports the definition/specification of safety requirements for hardware and software architectures
● Demonstrate how the chosen technical concept will comply with functional safety requirements
● Collaborates with the design team in the design of effective technical solutions aimed to achieve adequate robustness at System, HW and SW architectural level in compliance with ISO26262.
● Contributes in the product development process, by creating the appropriate work products that meet the requirements of the relevant functional safety standards.
● Supports Safety Assessment Reviews held by safety assessor
● Leads or participates in safety analysis processes (e.g. FMEAs, FTAs, FMEDAs, etc.)
● Supports the safety verification & validation activities
● Supports customer review meetings
● Tracks and documents necessary safety activities within a project as planned for him/her
● Cooperates with the PFSM and other FuSa resources in other sites or external contractors
● Documents the safety activities allocated to him/her, establish evidence of FuSa for related documents
Requirements:
Bachelor degree in Engineering

Skills (specific for FuSa scope): as defined in SaCoGUI - Safety Competences Instruction (GSI-RD-727) and implemented/tracked for each individual in CVM tool.
All qualified applicants will receive consideration for employment without regard to race, color, sex, sexual orientation, gender identity, religion, national origin, disability, veteran status, age, marital status, pregnancy, genetic information, or other legally protected status.