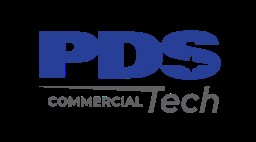 Job Information
PDS Tech Inc

Quality Administrator

in

Tucson

,

Arizona
Incumbents have substantial latitude in determining the best methods and procedures to follow to complete assignments. Tasks are broad and complex in nature where considerable independent judgment and discretion are required. Strong initiative is required in resolving problems and making recommendations. Decisions/actions may have an impact on the department's/division's goals. May also be the entry level for the exempt professional career path. Assignments are received in the form of results expected. Possesses broad knowledge of operations and policies. May provide functional guidance to others performing similar work and/or provide project or task leadership. May be considered the expert in areas assigned. Builds strong internal and external relationships that require exchanging information and providing explanations in a problem solving capacity. Interfaces regularly with persons of higher positions.
Performs tasks such as, but not limited to, the following:
Collects data and prepares special reports, graphs, or other visual aids as requested. Distributes reports and information as appropriate via hard copy, file transfers or electronic mail. Responds to inquiries regarding data sources, development and content and assists in the interpretation of report content. Gathers information from Engineering specifications and directions to prepare and/or edit step-by-step product documentation that illustrates how to load and assemble quality products. Ensures documentation is accurate and complete and conforms to ISO standards. Assigns document numbering and revision schemes to ensure proper storage and easy retrieval of all documents. Disseminates notification of document releases and/or updates to appropriate personnel. Participates in the preparation for ISO and customer audits and assists in guiding auditors through documentation answering and/or redirecting questions.
Knowledge/Skills/Competencies:
Strong knowledge of the manufacturing process and ISO 9001/9002 requirements.

Ability to enter detailed data from source documents into various databases with speed and a high degree of accuracy.

Knowledge of computer applications and the ability to accurately perform tasks in relevant business applications.

Ability to evaluate and prioritize a variety of tasks to ensure their timely and accurate completion, while working with frequent and ongoing interruptions

Good spelling, grammar, composition and basic math skills

Ability to efficiently organize, file and retrieve hard copy and electronic information relating to the business of the work unit.

Ability to communicate effectively, both verbally and in writing, with a variety of internal and external customers
Physical Demands:
Duties of this position are performed largely in a normal office environment.

Duties may require extended periods of sitting and sustained visual concentration on a computer monitor or on numbers and other detailed data.

Repetitive manual movements (e.g., data entry, using a computer mouse, using a calculator, etc.) are frequently required.

Duties are occasionally performed in a manufacturing environment with occasional to frequent exposure to elements such as noise, dust, chemicals, operating machinery, temperature extremes, etc.
Typical Experience:
Six plus years relevant experience.
Typical Education:
High school diploma and additional courses after high school, or an equivalent combination of education and experience.

Educational Requirements may vary by geography
All qualified applicants will receive consideration for employment without regard to race, color, sex, sexual orientation, gender identity, religion, national origin, disability, veteran status, age, marital status, pregnancy, genetic information, or other legally protected status.