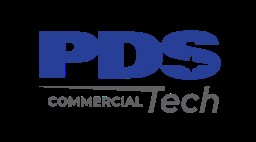 Job Information
PDS Tech Inc

Planner

in

Union

,

Missouri
Planner
Location: Union, MO 63084
Direct Hire
Hours: M-F (8:00 to 5:00)
Job Description:
Plan, schedule, and develop the overall manufacturing plan for the plants/platform assigned. Review RFP/RFQs to determine if plants are capable of accepting work and review incoming customer specifications to determine the best method of manufacture and how the product will be produced in the location. Develop the overall manufacturing schedules to meet customer ship dates. Work with management to ensure that production schedule meets customer and organization needs. Ensure that production schedule maximizes equipment utilization and minimizes warehousing materials and finished products.
Review and analyze incoming customer specifications to determine the best/efficient method of manufacture and how the product will be produced within customer time commitments. Work with Sales/Pricing/Management to review RFP/RFQs to determine if plant is capable of accepting work.

Develop the high level manufacturing work plan for all areas of the plant/platform assigned. May build work plans for soft orders and track. Develop plans that efficiently utilize all resources effectively and balance workloads to prevent overloading and underutilization of equipment and personnel. Determine resources needed, timing of deliveries/shipments, time allocation for each manufacturing process, component/vendor sourcing, distribution plan to maintain JIT inventory and delivery of finished work.

Approve and release the manufacturing work plans utilized by Production Scheduling, Materials, Pre-press, Logistics/Warehousing and Vendors.

Review production reports and work with operations management to ensure that production schedule meets customer and organization needs. Provide recommendations to move work, change staffing, schedule overtime etc to ensure customer dates are being met.

May determine impositions and layouts required to create customer product to determine the time allocations required for the job.

Revise manufacturing work plans as needed when there are late deliveries, missing files, machine breakdowns etc.

As business needs require, may spend less than 20% of the time scheduling equipment for daily/weekly runs.

Support Platform/BU budget process by loading a forecasted schedule for the coming year and update forecasts as customer requirements change.

Leads or participates in production and staff meetings as appropriate

Performs other related duties and participates in special projects as assigned.
Position Details:
Demand Planning

Create long and short range demand plan by customer, sku, and DC, using historical demand, trends, statistical methods, and customer supplied demand plans. Work with and provide feedback to customer, customer service, sales and Product Management of variances and issues Includes, but not limited to:

New product introductions, Phase out of business, Seasonal demand, Promotional demand, Base business

Measure demand planned vs. actuals, and apply countermeasures as needed.

Supply Planning

Create a supply plan (Master production plan) that meets the following:

Customer service targets

Inventory target

Plant productivity targets

Work collaborative with the plant scheduling teams, plant management, Product Management and materials teams to ensure product is available to support customer demand

Capacity planning, Level loading for machines and materials, including batch size and frequency Systems

In order to achieve the desired results, the position works with multiple systems daily including, WCSS, Logility, JDE, ASI and intermediate Excel skills.

Education: Four year Business degree preferred, APICS certifications preferred
Qualifications:
Bachelor degree in discipline related to functional work or role with 5-7 years of relevant work experience OR demonstrated ability to meet the job requirements through a comparable number of years of applicable work experience.

Able to apply broad work experience and knowledge when analyzing complex problems. Must be able consistently identify critical elements, variables and alternatives to develop solutions.

Must be able to organize/prioritize existing resources and incorporate new information, as needed, to implement the most effective solutions.

Able to communicate clearly and courteously with those who need to know of decisions/actions/problems.

Able to apply excellent business acumen and collaborative skills when resolving problems.

Able to apply excellent functional computer knowledge in utilizing Microsoft Windows, MAC, or other technical tools in completing assignments. Able to apply expertise in all the tools or applications used to complete work assignments. Able to mentor junior level team members in the use of tools and/or systems in the position.

Requires excellent communication skills with ability to state messages in a clear manner by using language that is easy for others to understand. Able to explain programs policies and procedures in language that is understood by others. .

Must be able to modify communication style both formal and informal to match the appropriate level of the audience targeted. Requires strong understanding of the impact of a message on the organization or customer. Able to write with the clarity and precision necessary for the work being performed.
All qualified applicants will receive consideration for employment without regard to race, color, sex, sexual orientation, gender identity, religion, national origin, disability, veteran status, age, marital status, pregnancy, genetic information, or other legally protected status.