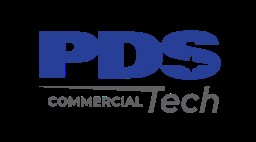 Job Information
PDS Tech Inc

Production Scheduler

in

Union

,

Missouri
Production Scheduler
Direct Hire
Location: Union, MO 63084
Hours: M-F (8 to 5)
Summary:
Schedule work to run on manufacturing equipment for one or more of the following areas: Prepress, Press, Bindery/Finishing. Review daily production output and make adjustments/updates to daily/weekly forecasted schedules. Move work around as needed while maintaining customer delivery dates. Provide daily reports/updates that are used by the production departments to run work and plan staffing, materials etc.
Responsibilities:
Work assignments are often routine but on occasion may be non-routine and require some deviation from accepted practice and procedures to complete. Assignments are given in terms of subject area concerned, with specific objectives and possible problems identified. Follow guidelines which may include company and/or departmental policies and procedures, and rules and regulations that are well established but may require some deviation from normal operating procedures when completing more unique assignments.
Review daily/weekly production schedules and sequence/load equipment to run primarily in one of the following areas: Prepress, Press, Bindery/Finishing. Optimize workflow by matching the equipment capabilities closely to the specification of the customer work. Typically plan for equipment and jobs that are a mix of routine to moderately complex in nature.
Ensure that preceding requirements needed to begin running a job such as the preflight of the customer files, plating, raw materials, components are in place. Coordinate with the appropriate departments to ensure jobs will be able to run.
Review daily production output and make adjustments/updates to daily/weekly schedules. May engage with Planners or management when issues arise, and work needs to be moved around to resolve issues.
Re-schedule work to different slots/equipment in the event of unplanned situations such as equipment failures, missing components, or raw materials etc.
Provide daily reports/updates to manufacturing operations so materials and staffing are coordinated with the forecasted workloads and that sales/customer service are updated on customer projects.
May verify that materials, staffing, and logistics are in place in time for scheduled production runs.
May coordinate with vendors and/or internal resources producing components to ensure that delivery will meet the scheduled run time for the customer project.
May perform tasks related to long term planning and building of facility work plans.
Performs other related duties and participates in special projects as assigned.
Skills:
The duties and responsibilities described above are the essential functions of the job. The qualifications below are representative of the knowledge, skills, and/or abilities required. Reasonable accommodations may be made to enable individuals with disabilities to perform the essential functions.
Requires very good knowledge of general administrative/manufacturing operations procedures and knowledge of job specific processes to successfully execute and complete the more progressive/complex duties of the job. Ability to follow company policy and understand any rules or regulations governing the work being completed and impact work has on department or company. Must have very good knowledge of technology to include computers and software programs such as MS Office or MAC word processing, spreadsheets or other programs specific to the job in order to complete duties successfully. Requires good knowledge of multiple functions or areas of the business in which there is frequent contact with while completing daily work assignments of the job. Must have very good oral and written communication skills sufficient to explain departmental policy, methods and/or procedures when completing assignments. Requires very good organizational skills sufficient to accomplish work by established deadlines and ability to coordinate phases of work with others.
Requires knowledge of the equipment capabilities and understanding of the customer specifications. Good knowledge of the manufacturing/planning systems used to schedule equipment.
Additional job knowledge, skills, and/or abilities specific to a department may be listed on the staffing requisition.
Education:
HS diploma or equivalent with 2-4 years of relevant administrative/operational support in manufacturing operations or office environment directly related to the duties of the job, OR demonstrated ability to meet the job requirements through a comparable number of years of work experience.
All qualified applicants will receive consideration for employment without regard to race, color, sex, sexual orientation, gender identity, religion, national origin, disability, veteran status, age, marital status, pregnancy, genetic information, or other legally protected status.