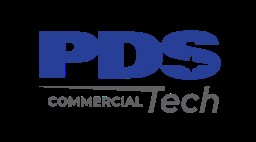 Job Information
PDS Tech Inc

ESP Specialist

in

Vance

,

Alabama
AKKA / MBtech is searching for a Logistics Specialist to join our client in Vance. This is a 12 month opportunity with benefits offered to join one of the largest automotive manufacturers in the world.
Overview:
Under general supervision, this position manages the MLC and the contracted Logistics Service Providers (LSPs) of the MLC. Provides the exchange of all relevant information between client and all LSPs at the MLC, acting as a part of the client's EDL Management Team to ensure proper implementation of client's directives and communication in regards to the LSP. Conducts structured reviews of the LSP's achievement of the client's and the LSP's Key Performance Indicators (KPIs).
Job Duties:
Assume responsibility for operational support of the LSP during clients daily production.

Communicate general and/or technical information, both verbally and in writing, to and from the LSPs.

Ensure that the LSP works to achieve the goals of client's Supply Chain Operations, Material Planning, and MLC Planning in order to continually improve, advance, and grow.

Lead problem solving activities for exception handling and towards achievement of maximum inventory accuracy.

Develop methods, train personnel, monitor and verify that exceptions reporting is accurate, timely, and includes the proper distribution and escalation.

Prepare planning options for exceptions handling, evaluation of cost-efficiency and proof analysis of both and information for required reports.

Track Key Performance Indicators of the LSPs in order to provide effective production support including but not limited to: scheduling and prioritization of unloads for Receipt and Put Away, performing audits for maximizing inventory accuracy, problem solving and resolution of exceptions, minimizing missing parts and/or downtime, accurate and timely deliveries to the plants, sequencing accuracy, etc.

Ensure that the LSPs develop and track their own KPIs which are necessary to support client's Operations with ongoing Continuous Improvement. Provide escalation of potential shortages, personnel concerns, safety topics, or any other topics or concerns that may have the potential to impact client's Operations to client's Management as necessary.

Work as a part of project groups or task forces and contribute to the development/exchange of Lessons Learned and Best Practices.

Perform year end physical inventories or inventory migrations, container counts, missing parts reviews, yard audits, process audits, layout planning, practical problem solving, brainstorming, etc.

Work in any of three shifts when necessary.
Job Qualifications:
Bachelor's Degree in Supply Chain, Operations Management, Business Administration, or related area with equivalent education and experience.

Minimum 3 years of professional experience in logistics, Warehousing, or Supply Chain management environment within an automotive or automotive related manufacturing setting.

Working knowledge of SAP

Working knowledge of MS Office (Word, Excel, and PP)

Ability to work three shifts.
Shift Schedule:
Monday - Friday (6pm - 3am)
OT: 2 - 10 hours per week depending on production schedule
Weekend Work: Not required but may be volunteered.
All qualified applicants will receive consideration for employment without regard to race, color, sex, sexual orientation, gender identity, religion, national origin, disability, veteran status, age, marital status, pregnancy, genetic information, or other legally protected status.