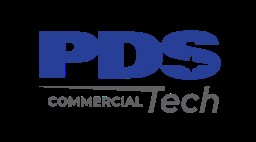 Job Information
PDS Tech Inc

Technician II

in

Vance

,

Alabama
About the Job:
AKKA/MBtech is searching for some Automotive Technicians with Electronic Diagnostic, High Voltage/EV, or Heavy Repair experience to join our team in Vance.
Technician II Job Description:
Performs difficult repair activities, e.g. steering column repair or exchange, engine repair, or replacement, electrical diagnostic.

Determine needed repair activity and perform the repair.

Perform standard part replacement.

Complete actions by following the action SMP.

May be required to lead small groups of other technicians.

Perform quality and solve electrical diagnostics within the vehicle.

Quality sense and willingness to fix anything wrong with the vehicle.

Perform other duties as assigned.
Education/Experience Requirements:
High School Diploma/GED required.

Valid US Driver's License required.

Associates Degree in Automotive Repair preferred.

Knowledge of how vehicle components work and interact is required.

ASE Certification preferred.

At least 5 years of general repair experience required OR 3 years of electrical repair required.

Must be able to stand, walk, sit, talk, and hear.

Must be able to lift up to 50 pounds occasionally.

Familiarization with Mercedes-Benz function groups, damage codes, failure types, and part numbers.

Dealership experience is a plus.
Physical Requirements:
Must be willing to stand on feet for all hours of a shift.

Must be willing to walk frequently during shift.

Must constantly bend, stoop, kneel, and crawl in, around, or under vehicles.

Must frequently communicate defects to MBUSI and/or MB Tech personnel.

Must be able to effectively detect, find, and see defects in, around, or under vehicles.

Must be able to lift up to 25 pounds alone, may be asked to lift 50 pounds (with team lift) occasionally.
Shifts:
Night Shift (6pm - 3am) or Rotating Shifts (2 Weeks Day Shift / 2 Weeks Evening Shift)

Pay: $28/hr + 5% Night shift incentive.

OT: Expected and Mandatory when needed.

Weekend Work: Expected and mandatory when needed/voluntary when need mandatory.

Benefits after 60 days of employment (paid holidays and vacation accrual offered).
All qualified applicants will receive consideration for employment without regard to race, color, sex, sexual orientation, gender identity, religion, national origin, disability, veteran status, age, marital status, pregnancy, genetic information, or other legally protected status.