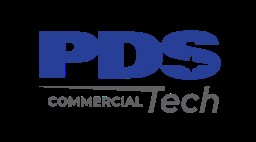 Job Information
PDS Tech Inc

Business Process Analyst (Mid)-Mgmt & Business Consulting-GM-Corp-US

in

United States
PDS Tech, Inc. is seeking Business Process Analyst (Mid)-Mgmt & Business Consulting-GM-Corp-US
Position Purpose:
The external Research Consultant helps to drive the Global Strategic Insights & Analytcis (GSIA) teams agenda by providing objective, relevant, concise, engaging and actionable strategic information, insights and recommendations derived from existing learning material or by running new projects, be it primary or secondary research projects, to support the organizations strategic and operational decision making.

S/he will work on several brands spanning all 7 OTC categories Dermatology, Cough & Cold, Allergy, Pain, Cardio, Gastro and Nutritional's.

The external Research Consultant will integrate primary and secondary research and analyses, using multiple data sources and various methods to arrive at a holistic evaluation of the situation.

S/he will help drive the holistic business insight process related to the issue/opportunity, including communicating the so what (what does it mean) and the now what` (business implications).

S/he will demonstrate a strong business acumen & excellent communication and influencing skills.

Work relations The external Research Consultant will lead/consult on information gathering/analysis efforts by working closely with the GSIA manager/director but potentially also with other internal departments (e.g. Marketing incl. local teams, Medical, R&D), ad agencies or data & research vendors.

S/he will help ensure that key marketing activities are grounded in a fact-based understanding of the market, the consumer & the customer.
Major tasks and responsibilities of position
Help identify and shape the key business questions to address via research

Generates information, insights and recommendations to support decision making by integrating primary (qual and quant) and secondary research and analyses using multiple data sources and various methodologies. Includes e.g., brand & category reviews, fact-based business assessment.

Designing primary market research studies (i.e., establishes actionable objectives, selects vendor, approves method and survey qaire, etc.)

manages vendors in implementation of said studies to yield relevant consumer, shopper, market and/or customer insights and recommendations.

Assesses brand performance along the analytical 6P framework by integrating learnings and metrics/KPIs from several sources (brand audit). Identifies emerging issues and opportunities.

Will support selective cross category initiatives to ensure dissemination of learnings and know-how

Projects s/he will work on (among others) are reflective of the innovation funnel (from insight to final mix) and of the need to keep the core brand portfolio relevant to consumers

Qualitative studies (insight exploration, ethnographies, online communities etc.)

Ipsos NPD Screener

Nielsen/Bases Volumetrics

Claims sort

Brand communication (developing and validating platform ideas)

Brand equity Tracking

Triggers & barriers

Range optimization (e.g. Nielsen LPO)

Consumer and Shopper Journey

U&A/Segmentation

Econometrics

Online Listening

Price Conjoint

Pack design Test

Online listening (Category Insights)

Trend spotting (Sparks & Honey)

Competitive Intelligence

Digital analytics (Google search, Google Trends, Similar Web etc.)
Qualifications (Education, skills, experiences and personal characteristics necessary for success in this position):
Bachelor's degree required, preferably in Psychology or Marketing/Marketing Research

Multilingual preferred (English a must)

Min 7 years of progressively responsible experience in Market Research with the following specific experience:

A minimum of 5 years of hands-on primary research experience

A minimum of 3 years of hands-on secondary research experience

A minimum of 3 years on the client side

A minimum of 2 years in a market research agency

Strong knowledge of Research design and statistics required

Experience/familiarity with Syndicated sales and consumer data (IRI, AC Nielsen/IMS, Mintel, Euromonitor, Nicholas Hall, GfK/TNS panel data etc.)

Experience in marketing (either through direct work experience or by longstanding close working relationship with marketing peers) is highly wanted

Consumer package goods experience is preferred but not a must

Must be a good listener to identify the underlying needs of the internal customers

Must be a good storyteller (condensing complex and a lot of information coming from various sources into something concise, relevant and engaging that stakeholder will act upon)

Must be highly analytical, strategic in mindset, possess strong interpersonal skills including influencing and teamwork skills. Sensitive to different cultures.

Clarity in thinking and communication.

Gets with ease to the point by differentiating between the clutter and the essential

Proven track record of convincing Management to act upon key research learnings

Must be familiar with working internationally (global and local roles), ideally also in emerging markets
All qualified applicants will receive consideration for employment without regard to race, color, sex, sexual orientation, gender identity, religion, national origin, disability, veteran status, age, marital status, pregnancy, genetic information, or other legally protected status.