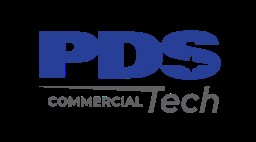 Job Information
PDS Tech Inc

Global Branding Account Manager

in

United States
PDS Tech, Inc. is seeking a Global Associate Account Manager Remote
Job Description Summary
Our company believes each team member makes a significant contribution to our success. That contribution should not be limited by the assigned responsibilities outlined in a job description. Therefore, this job description is designed to outline primary duties, qualifications, and job scope, but not limit the employee or the organization to just the work identified. It is our expectation each team member will offer his/her services wherever and whenever necessary to ensure the success of our endeavors and to pursue individual career growth.
As a Global Associate Account Manager with the Brand Team, you are the right-hand to the Global Account Manager; partnering with them in development of Global projects and strategy. You will work closely with creative, strategy, creative operations and production departments to drive the end-to-end development of Global projects. This includes but is not limited to, securing the project scope, kicking off strategy and creative, managing expectations, and partnering with global brand manager to drive the Global Brand forward.
Success for this position is illustrated by the Global Associate Account Manager's ability to lead multiple, diverse projects, across multiple regions, and proactively manage expectations and priorities across the team. Developing strong relationships, managing difficult situations while keeping the best interest of the work at heart, and by being a strong contributing member of the brand management account team.
An ideal candidate will have an account management and integrated production background; and will confidenflty lead creative development of Global projects across all media from the initial ask/need to crafting creative and project briefs, through to producing and trafficking of creative assets. They should have a minimum of 2-3+ years in a creative agency environment with well-known brands and bring with them an understanding and passion of advertising and marketing strategies, trends and best practices.
Key Responsibilities:
Develops a thoughtful and trustworthy partnership with Global Brand Account Manager, and maintains constant communication on account status.

Able to lead multiple, diverse initiatives, across multiple regions; and write clear, concise creative/project briefs based on regional nuances, strong understanding of the ask, and best practices—recognize and champion strong, results-driven creative while adhering to strategy and the brand

Demonstrates micro and macro knowledge of us and the nuances of the regional business by continuous research of the brand, its categories and competitors and the industry as a whole

Adhere to strong brand, budget, resource, and business goal controls to ensure Global creative work is aligned with business goals and brand strategy.

A motivational leader with the ability to unite and inspire the teams to deliver award-winning, results driven work with velocity and accuracy

Thorough oversight and direction of the day-to-day running of the business

Continually looks for ways to grow and add value
Skills and Abilities:
Bachelor's degree in Business, Marketing, Communications or Journalism

2-3+ years account or brand management experience in a creative advertising agency

Ability to work under pressure and meet deadlines in a fast-paced creative environment

Ability to effectively and appropriately interact with co-workers at a variety of levels, across many disciplines

Deep understanding of the production process (across all media), timelines, and demonstrated capability to produce multiple, overlapping projects

Exceptional written and verbal communication skills with the ability to communicate with all levels of employees / clients

Highly organized with a keen sense of attention to detail

Exceptional initiative and follow-through skills

Experience with international marketing, media and agency management is preferred.

Demonstrated ability to think strategically and analytically about complex issues, leading to thoughtful recommendations, action plans, and campaigns.

Ability to prioritize varying demands, set deadlines, and multi-task as needed.

Self-motivated. Able to work independently with minimal supervision.

After hours work may be required occasionally
All qualified applicants will receive consideration for employment without regard to race, color, sex, sexual orientation, gender identity, religion, national origin, disability, veteran status, age, marital status, pregnancy, genetic information, or other legally protected status.